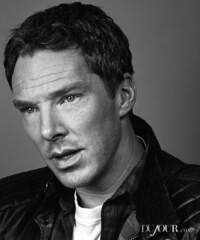 John du Pont, the character Steve Carell portrays in Bennett Miller's Foxcatcher, was a convicted murderer. But Carell says that when he took on the role, he was intent on digging deeper into the man's being.  
"I didn't necessarily approach him as a dark character," says Carell, whose transformation into du Pont required heavy makeup and a prosthetic nose. "It's always about making your best estimate of who a character is, and with him, that was challenging."
Another challenge for the famously funny Carell was making his first film based on a true story—specifically that of du Pont, an heir who funded an Olympic wrestling team that would eventually be his undoing. "This was a real person, and I had never portrayed a real person before, so there was an added responsibility," he says. "I had to try to the best of my ability to do justice to the type of person he might have been. I had a responsibility to all the other people involved, and I think each one of us felt that obligation."
Once the makeup came off, Carell admits the character stuck with him. "He lingered for a while," the actor says. "It's a tragic story, and it's difficult even to talk about. It's sad on so many different levels, and it was a tough thing to let go of. It was a very moving experience."
Jacket, price upon request, CANALI, canali.com. Shirt, price upon request, ERMENEGILDO ZEGNA, zegna.com. Tie, $145 for similar styles, EMPORIO ARMANI, armani.com.
Go behind the scenes at DuJour's photo shoot for Hollywood's most incredible actors of 2014