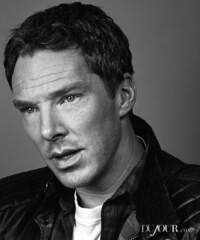 For Chris Rock to get the kind of leading role he's most desired, he says he always knew he'd have to pen it himself. "I write with myself in mind because no one really writes for me," says Rock, who wrote, directed and stars in the witty comedy Top Five. "I'm not writing for Denzel Washington or Matt Damon—those guys have scripts coming every hour. I'm always writing for me."
Luckily, he has great material. Top Five follows a single, pivotal day in the life of comedian (and recovering addict) Andre Allen. His first serious movie is about to be released, and his marriage to a reality star is imminent. Some of which Rock knows about firsthand. Sort of. 
"Andre's life is all about trying not to get high, and I don't really have that problem," he says. "Andre Allen, the character, is an asshole. He brings security around and he wears shades inside; he's like the prototype of a hotshot comedian."
Rock himself is assuredly more modest. "I'm humbled by the whole thing," he says of the film, which was a hit at the Toronto International Film Festival. "I've never really gotten accolades for acting or writing. It's nice to see all this work pay off."
Bomber jacket, $5,280, BRUNELLO CUCINELLI, brunellocucinelli.com. T-shirt, $140, T BY ALEXANDER WANG, alexanderwang.com. 
Go behind the scenes at DuJour's photo shoot for Hollywood's most incredible actors of 2014