The newest offerings this swimsuit season will turn the most loyal city girls into tropical bombshells—even if they never leave the concrete island. Below, a few of our favorite new bikinis by local designers, and where to where them while summering in the city.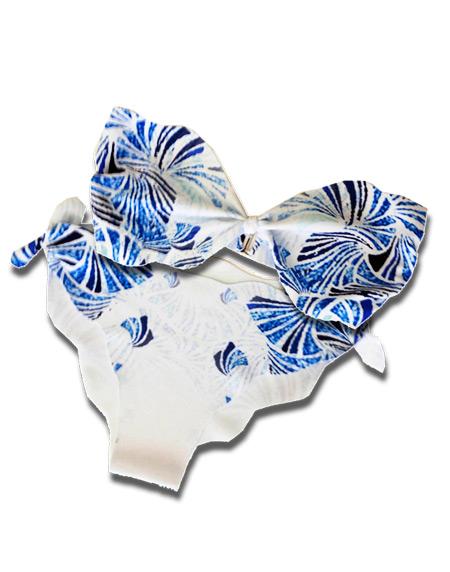 Joy Cioci (bikini, $225)
What: The suits from this womenswear brand—Brooklyn Decker is a fan—were influenced by Florida and the whimsy of 1920s synchronized swimming. "Our collection is a reflection of the vivid life beneath the sea," Cioci says.
Where to wear: The suits' neoprene fabrics with scalloped edges are cutting-edge, while Cioci's marine-life prints add just the right amount of beachiness. Show them off at the pool at the Equinox Printing House gym.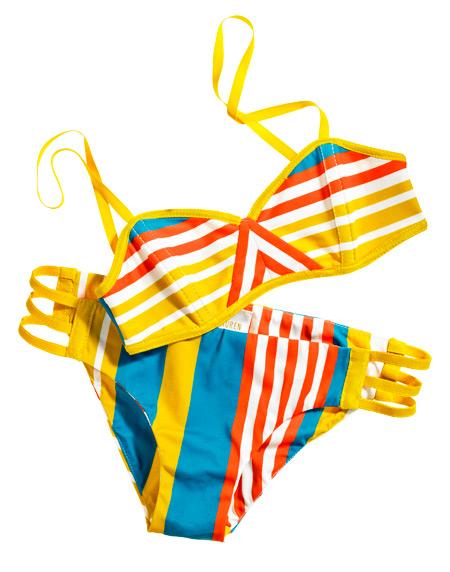 Lauren Moffatt (bikini, $210)
What: Moffatt's swim line features her popular prints. "It has the same aesthetic as the rest of my designs: classic shapes with fun details," she says. "My suits are feminine with a tomboy streak, so they're not overtly sexy."
Where to wear: The collection is perfect for lounging while you snack on lobster and carnitas tacos at one of The Beach's cabanas at Dream Downtown. Take your pick from heart-print halterneck one-pieces or high-waisted bikinis.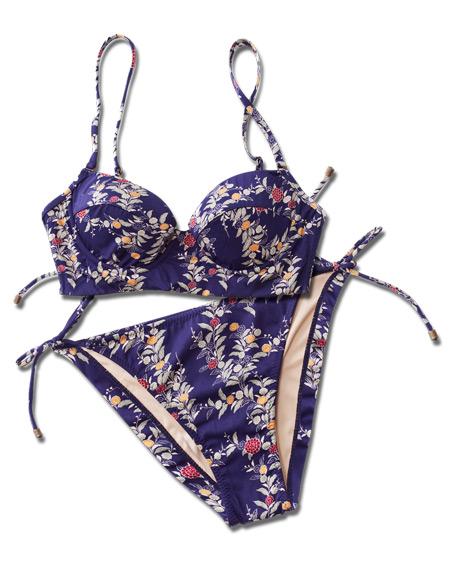 Faherty Brand (top, $130, bottom, $98)
What: The fabric used in twins Mike and Alex Faherty's suits are truly unique—made primarily from recycled water bottles. Being green was a priority, says Mike. "We developed an amazing material that was as eco-friendly as possible."
Where to wear: The lightweight, quick-drying suits in subtle but striking patterns are great for doing morning laps at Le Parker Meridien's rooftop pool, followed by a smoothie at Norma's or a shake at the Burger Joint.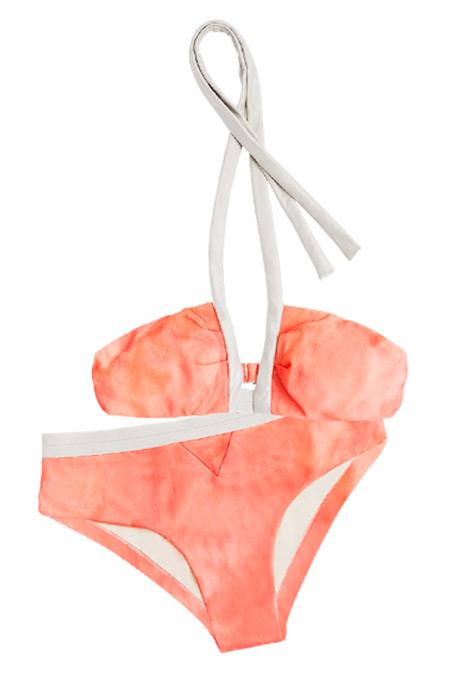 Estuaries (bikini, $230)
What: For design inspiration, sisters Zhu Ru and Layla Chen combined their Hawaii upbringing with their present-day NYC lifestyle. The result? Pieces that can be worn in or out of the water. "The key is versatility," says Chen.
Where to wear: The bikinis, maillots and cover-ups come in bold brights and feature easy yet sexy silhouettes with touches like ruching and color blocking—just right for a plunge at the Soho House pool.
Moffat: Photographed by Christine Blackburn; All others: Courtesy of designers