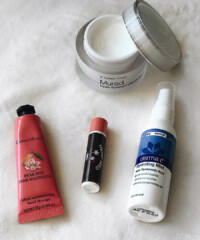 If there is one thing you should know about Nicole Isaacs, it's that the social media star is first and foremost a foodie. Her love of food is what first inspired the creation of her blog in 2009, and it still remains her number one passion despite her being in the industry for nearly a decade and growing her brand to include fashion and travel content. But of course you'd still only be scratching the surface when it comes to the many roles that the 30-year-old has taken on.
The 2010 UCLA grad is originally from Calabasas, California, and if her hometown rings a bell it's most likely because it also happens to be the notorious breeding ground of the Kardashian/Jenner's, among other high profile families that reside in the suburb of LA. Having grown up down the street from America's most-watched family meant that her roots provided for an inherently enviable Rolodex, although what makes those connections stick surely has more to do with Isaacs' resume. Before working with online boutique Naked Wardrobe to create and market a swimwear line, Isaacs worked as a television field producer for E!'s "Fashion Police," back when the late Joan Rivers was at the helm of the fashion brigade. Isaacs then worked as a talent booker for the show as well, putting her front and center with the biggest names in fashion, that is, if she wasn't already on a first-name basis with them. Soon after signing on with Naked Wardrobe, Isaacs' line was immediately seen on stars like Jennifer Lopez and Kylie Jenner and its success undoubtedly prompted her new independent line Nic Swim, set to release in 2017. Isaacs has also recently launched Hungry Ape, a multimedia creative agency with clients that include Ciroc and Deleón Tequila. 
Even with a proximity as close as hers to Hollywood, becoming an influencer herself has invited its own set of challenges, one of which being how to strike a balance between herself and her 150k+ followers so there can be a "sense of mystery for people, where they're interested and they want to know more," as she put it. Blogging doesn't necessarily mean divulging details like who she's dating because as Isaacs explained, "I feel like sometimes when you know too much, there's no element of surprise." Indeed, that's mainly how, so far, her content has garnered popularity for its exceptional, glossy feel; even though, as she made clear, "The real me is sitting, shoes off with my feet up and eating, with chicken all over my mouth." There's a specific aesthetic that fits into the Nicole Isaacs' brand, and what you see now is not fake – just selective. Blogging is, after all, a sleepless career path that, as Isaacs noted, involves a lot of travel, a generous amount of jet lag and ample planning for that picture-perfect moment. A behind-the-scenes project is already in motion. 
Glancing through the blog and her social channels, Isaacs' colorful content evokes pure luxury as each post follows her from one exotic destination to the next, including anywhere from Anguilla to Tuscany's Il Borro. Although her favorite destinations are the ones where she felt most spiritually touched. Tanzania "was one of those places that just felt magical," Isaacs' said, "You feel closer to God because there's no electricity and light for thousands of miles and you're one with nature." Bali had a similar effect, and Israel as well, because of Jerusalem's history and because of Isaacs' family roots there. And in every destination it's the road off the beaten path that intrigues Isaacs the most, which is something she hopes to share more with her fans in this New Year. This is especially the case when she's perusing street food options and getting to know a place's genuine culture for herself. 
In 2017, the plan is to return back to her culinary roots. "There isn't anyone who has covered the food world that's in my demographic, that's someone like me," Isaacs shared with conviction. "My goal is to be the female version of Anthony Bourdain, that's my dream." 
Main Image: Somaz Saberi