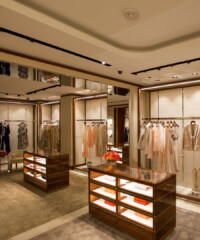 On January 23, Italian fashion house Salvatore Ferragamo hosted a cocktail reception celebrating the their newly opened Post Street boutique and a hallmark year—its 100-year anniversary. Co-chairs of the Mid Winter Gala (an event taking place March 8)—Vanessa Getty, Trevor Traina, Kathryn Lasater and Allison Speer—welcomed a chic crowd that included Denise Hale, Juliet de Baubigny, Tatum Getty, Kate Harbin and Connie Nielsen, showing off their Ferragamo finery. A percentage of proceeds from the evening's sales will benefit the Fine Arts Museums of San Francisco.
The Mid-Winter Gala marks a century since Salvatore Ferragamo's arrival to California. In 1914, he made his way from Boston to Hollywood and became the "Shoemaker to the Stars," designing stylish footwear for icons such as Greta Garbo, Audrey Hepburn and Sophia Loren until his death in 1960. The family-owned company has continued to thrive and expand worldwide, dressing a discriminating clientele from toe to head, including such style-savvy celebrities as Rachel Bilson, Emma Roberts, Kate Beckinsale, Brad Pitt, Gerard Butler and Meryl Streep.
Behind its floor-to-ceiling glass windows, Ferragamo's new 11,000-square-foot space, framed within the building's original pilasters and frieze, features a grand staircase of marble, walnut, mirror-polished stainless steel and vertical slits of LED lighting—all imported from Italy. Hovering above all these elements floats a unique ceiling sculpture by Ross Lovegrove for Artemide, titled SKYDRO. On the night of the soirée, DJ Matthieu Schreyer supplied the beats, while Moët & Chandon filled the flutes. See inside the new flagship below, and click through the gallery above to photos from the Gala.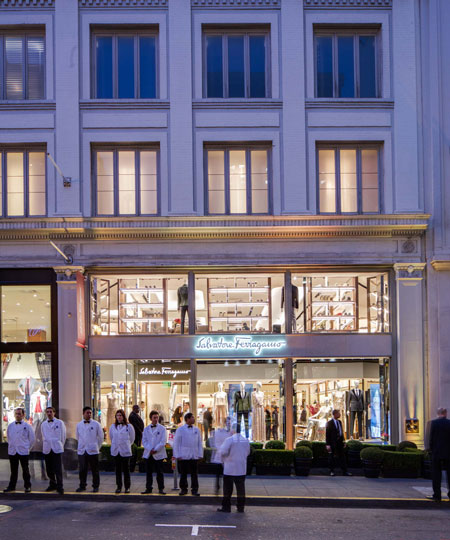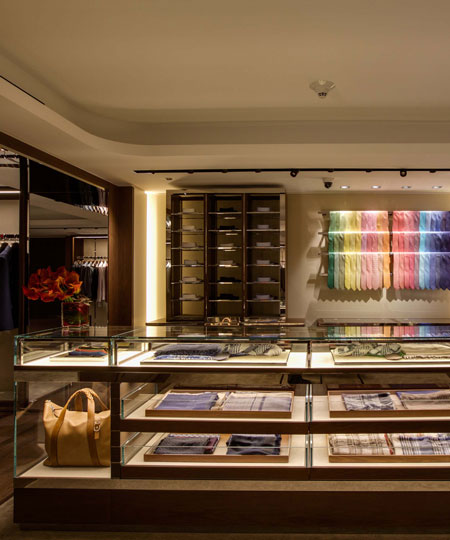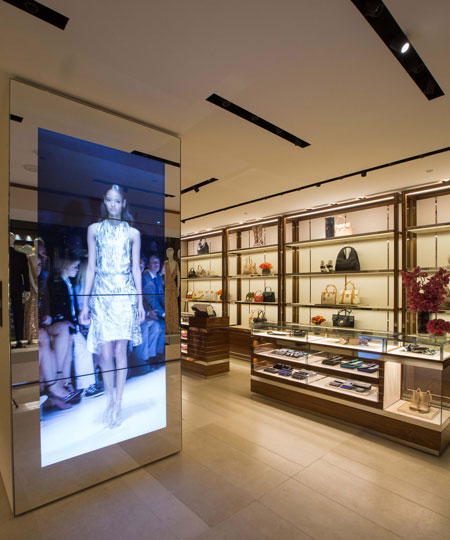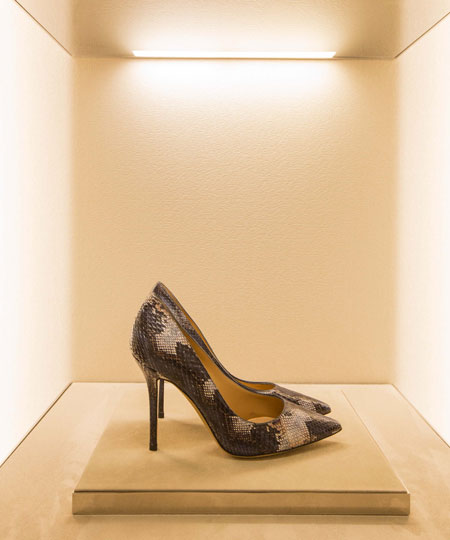 MORE:
Etro Hangs a New Shingle
Talking Shop with Robert Graham
A Beverly Hills Night to Remember