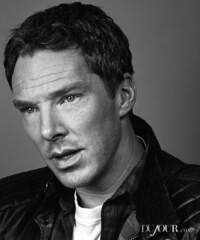 A Most Violent Year takes place during an early 1980s crime wave in New York City, and while today's Big Apple is undoubtedly a safer place, the film's star, Oscar Isaac, insists that there's much that hasn't changed.  
"One thing that's still there," he says, "is the idea you've got to hustle to make it, whether it's 1981 or 2014. My character's an immigrant, and I had to figure out how he relates to other people." 
But Isaac says that making the film—which was directed by J.C. Chandor and co-stars Jessica Chastain—did allow him to channel a grittier outlook than a modern-day New Yorker might have. 
"You explore aspects of yourself whenever you go into a character," he says of playing a man whose family and business are threatened by the city's upheaval, "and this one had a little bit of the sociopathic nature of people who are overly focused on success." 
So, was it a relief to walk away from a role that came with such heavy baggage? "Sure," the actor says, "but it was fun to inhabit that space for a while. I enjoyed that."
Sweater, $725, ERMENEGILDO ZEGNA, zegna.com.
Go behind the scenes at DuJour's photo shoot for Hollywood's most incredible actors of 2014