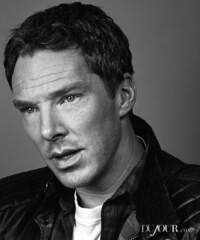 Off-screen, J.K. Simmons and his Whiplash co-star Miles Teller got along famously. "I'm older than Miles' dad, but our relationship is sometimes like two knucklehead eighth graders," Simmons says. But when the cameras were rolling, the twosome enacted a very different dynamic. 
In the film, Simmons' Terence Fletcher is a top-notch music instructor who could, on a good day, double as a drill sergeant. Teller is a student desperate to please him. For Simmons, himself in possession of a degree in music, the character, however brutal, was too good to pass up. 
"My first take when I read the script was, 'This guy is a beast,' " he says, "but it was so well written that I completely understood where he was coming from."
That didn't exactly make the process of filming the movie easy, though. "The days were long and intense and we had many, many shots every day," Simmons says of the 19-day shoot. "It was a little bit like running a marathon at the pace of a sprint."
And while the actor was able to put some of his musical training to use playing jazz piano in the film, he admits he never had a teacher like Fletcher. "The closest I've experienced," he notes, "was probably a football coach."
Suit, $2,995; Vest, $995; Shirt, $345; Tie, $205, ERMENEGILDO ZEGNA, zegna.com.
Go behind the scenes at DuJour's photo shoot for Hollywood's most incredible actors of 2014