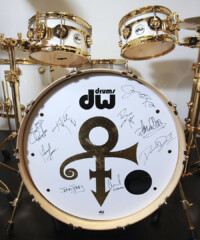 As a dedicated music enthusiast, I can attest to the fact that musical history can be emotional, fascinating and entertaining. From the awards and unforgettable speeches to the iconic outfits and videos that continuously work to shift our culture. There is something uniting about music that allows people of all backgrounds to come together and embrace someone's talent, charisma and beauty.
The first GRAMMY Museum Experience has opened on the East Coast, offering music lovers the chance to learn about and appreciate the significance of music. The Experience, located at New Jersey's Prudential Center, will feature interactive exhibits allowing visitors the chance to master the drums like legendary drummer of the E Street Band, Max Weinberg, sing along with Ray Charles and the Raelettes and more. The Experience will also feature historical musical artifacts such as fashions worn by Michael Jackson, Amy Winehouse and Beyoncé.
Designed with the goal of inspiring and educating younger generations, the Experience will have a section dedicated to paying tribute to New Jersey's local entertainers including Frank Sinatra, Bruce Springsteen and Whitney Houston.
Take a look through the gallery above for a peak inside the GRAMMY Museum Experience.
GRAMMY Museum Experience Prudential Center
Prudential Center
165 Mulberry Street
Newark, New Jersey 07102
Parking is available at 25 Lafayette Street