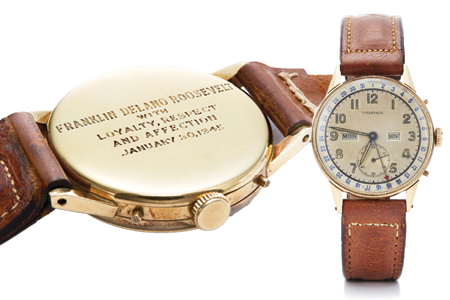 In April, Tiffany & Co. debuted its new CT60 Calendar Watch. This sophisticated timepiece is based on a Tiffany-signed Movado that Franklin Delano Roosevelt received as a birthday gift in 1945. FDR's son-in-law reportedly received it as a Christmas gift in 1944 and he then re-gifted it to FDR. The president reportedly wore the watch during the Malta and Yalta Conferences in 1945 and throughout the last months of his life.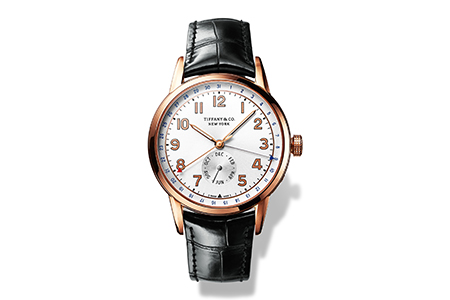 While the original FDR watch lives in the Tiffany archives, fans of horology and history can feel a little more presidential with the CT60 Calendar Watch. This self-winding timepiece truly looks and feels like the watch of a leader. It features a white soleil dial, retro gold poudré numerals and is housed in an 18k rose gold case set on a black alligator strap.
FDR was not the only president with a taste for timekeepers. Every POTUS from George Washington to Herbert Hoover carried a pocket watch. But he was the first to popularize the wristwatch. Roosevelt's successor Harry S. Truman had a comprehensive collection that included a Gallet Flight Officer, a Universal Genève Tri-Compax and a Vulcain Cricket alarm watch.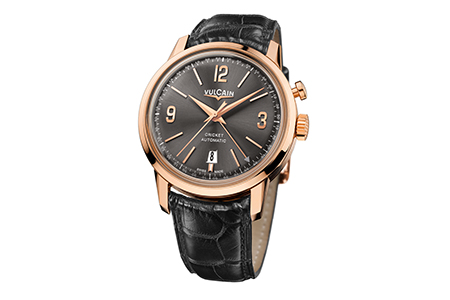 In fact, Truman, Dwight D. Eisenhower and Lyndon B. Johnson all wore Crickets. This year, Vulcain has a whole collection of heritage watches based on models worn by the past presidents.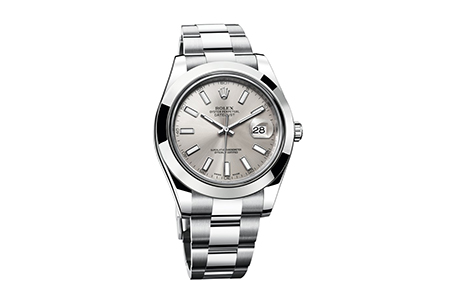 Eisenhower was the first President known to own a Rolex. In 1950, the company gifted Ike with a Datejust engraved with the general's initials and five stars to signify his rank. To this day, Day-Dates are unofficially known as the Rolex President (Ronald Regan also owned one).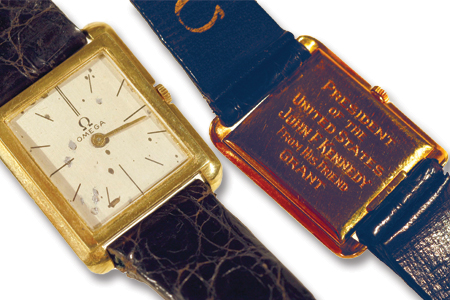 John F. Kennedy briefly owned a Rolex—Marilyn Monroe gave him one in 1962 and he quickly and quietly gave it to aide to get rid of any evidence of impropriety with the actress. His signature watch, however, was a simple 18k Ultra Thin Omega. His friend Grant Stockdale gave it to JFK in 1960 (before Kennedy was elected into the Oval Office) and had it inscribed "President of the United States John F. Kennedy from his friend Grant." He wore it to his inauguration.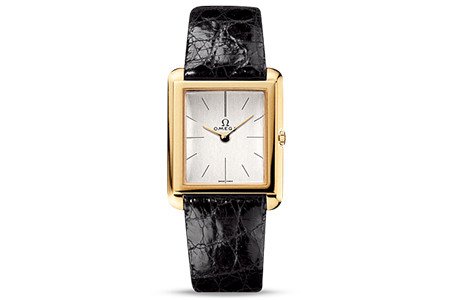 Omega bought the historic timepiece in 2005. And in 2008 the company released a limited edition commemorative version, which is sadly no longer available.
From Bill Clinton on, American politicians have opted for wristwatch brands like Timex that seem more relatable to the general public. Barack Obama is noted for wearing a Jorg Gray JG6500—a birthday gift from his secret service detail. There's nothing wrong with inexpensive watches, but as we move into the next election race, we wouldn't mind seeing the next leader of the free world wearing something a little more cosmopolitan on his or her wrist. May we recommend the Tiffany & Co. CT60 Calendar Watch?