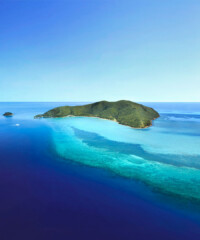 There are those who take their allotted two weeks of vacation each year—and then there's William Shatner, who spends approximately 150 out of 365 days hopscotching to far-flung locales around the world.  "I do a lot of traveling—a lot of flying, driving, walking, a lot of escalators and a lot of elevators," says the jet setter, whose passport reads like an exotic mouthwatering menu. 
But with an abundance of traveling comes an equal amount of anxiety (think traffic delays, bad weather and misplaced documents). The former Star Trek star, like the rest of us, finds himself faced with similar questions before a big trip—will I get to the airport on time? Will the plane take off as scheduled? Will my carry-on fit in the overhead? Will I make it to my destination at all? Will my luggage be there? 
"I've experienced being delayed in security lines and rushing onto the plane just as the door is closing," he says. "I envy those who have a private plane. I've taken a jet, which is the most convenient, but generally speaking, I take commercial flights." It's no surprise, then, that the world traveler is the spokesperson behind Priceline. "One of the things that takes away my anxiety is knowing that Priceline is in my phone," he says. "Whether it's for service scares, mechanical problems, getting around in a rental car, a good hotel for a good price or, of course, airfare." 
As for any last-minute holiday travel tips, Shatner says, "Just minimize your luggage. That's the key." But it's not all work and no play. "From time to time, I glory in the fact that I'm in some place strange and interesting with different people of different cultures, and I love that," he says. 
In the gallery, the travel guru shares a few of his favorite spots for a winter getaway.