With summer fast approaching, restaurateurs in Newport, Martha's Vineyard and Nantucket are busy opening anticipated new spots or updating menus at old favorites. Here's what travelers to these seaside spots can look forward to this season.
NEWPORT, RHODE ISLAND
Castle Hill Inn & Resort (pictured)
Perfect for romantics—or anyone still enjoying a spring fling—this historic inn, located on a 40-acre peninsula just off Newport's famous Ocean Drive, is completing a multi-million dollar renovation. Included in the redesign is a 360° Sunset Terrace bar with breathtaking, Instagram-worthy views.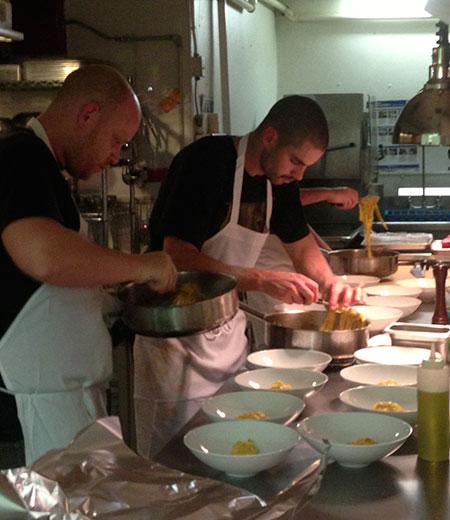 Thames Street Kitchen (tsk)
Considered one of the best restaurants in Newport, tsk is a field-to-fork eatery offering locally sourced cuisine from Ocean State farmers and fishermen. Chefs Chad Hoffer and Tyler Burnley (previously at BLT Prime in New York City) keep the menu simple with four appetizers, four entrees and a selection of house made desserts. Spring-to-summer menus will be on the light side, featuring ramps, English and snow peas, spring garlic and strawberries. The restaurant is BYOB, but there are a couple of options to pick up a B nearby: Fifth Ward Liquor (two doors down) and boutique wine shop Newport Wine Cellar (on Bellevue Avenue).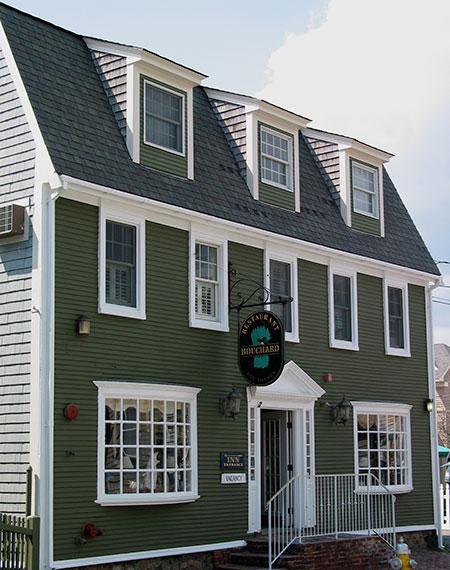 Bouchard
There's locally grown—and then there's really locally grown. The staff at the critically acclaimed restaurant Bouchard are embracing their inner farmers by planting an organic vegetable garden in neighboring Middletown. Chef Albert Bouchard will source many of the produce for the restaurant's changing menu from what they're calling "Le Petite Terre De Agricole" (French for the little farmland).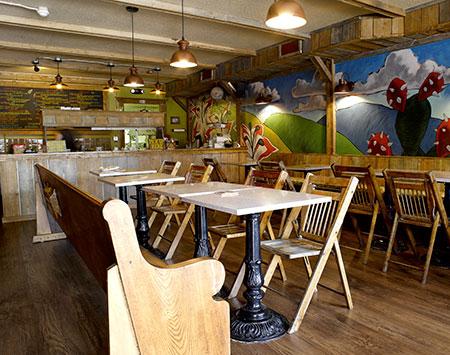 El Perrito
Tostadas, tortas and tacos are the name of the game at this taqueria-style restaurant from the owners of Perro Salado on Charles Street who are bringing authentic Mexican fare to Newport. Tip: Bring along your favorite cerveza or vino—this casual place is BYOB.
MARTHA'S VINEYARD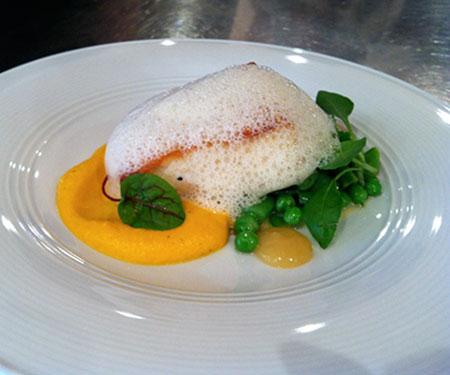 Outermost Inn
Call now to snag a summer table at this Vineyard favorite, located on the westernmost tip of the island in Aquinnah. Chef Scott Cummings returns to the kitchen, where he'll source the best seafood, meats and local produce for the $85 prix-fixe menu (which changes frequently). The inn has stunning views of the Atlantic, Rhode Island Sound, Block Island Sound and the Vineyard Sound. And if you love your meal, why not stay a while? You can book one of seven rooms.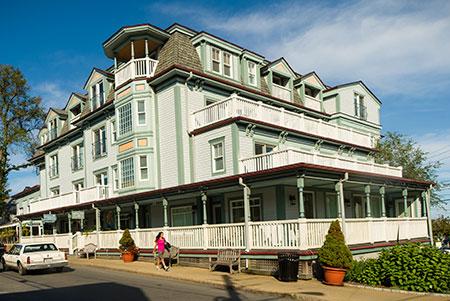 The Copper Wok at The Mansion House
J.B. Blau and chef Alex Nagi of Martha's Vineyard Chowder House have partnered again for this Pan-Asian restaurant and sushi bar in Vineyard Haven. Nagi plans to present his takes on favorites like pad thai, crab rangoon and spare ribs. Special sake cocktails and scorpion bowls will be offered, along with Asian and domestic beers and wine. (Opening in May.)
NANTUCKET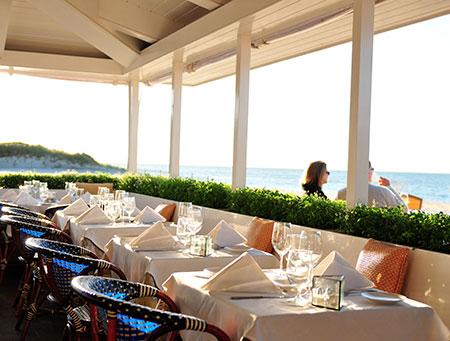 Galley Beach Restaurant
As it celebrates its 55th anniversary, the Galley is mixing things up in the kitchen with chef Neil Ferguson putting on the toque. Originally from Hampshire, England, Ferguson has worked at some of the most acclaimed restaurants in London, Paris and New York City, including Gordon Ramsay, L'Arpege, Allen and Delancey, and Soho House New York. With that resume, many are wondering if Michelin inspectors will come for a meal on the beach.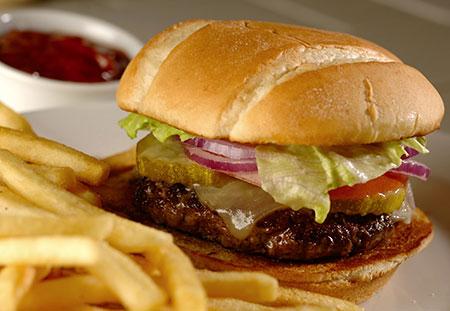 Lola Burger
Owner Marco Coelho found a new home and an expanded space for his popular Lola Burger at the shuttered Rotary Restaurant. Robert Boslow, executive chef for Lola 41° and Pazzo restaurants, will create a menu of assorted burgers, including classic, tuna and the Lola (8 oz. Black Angus beef with aged cheddar, red onion compote, and foie gras sauce), to name a few. The new digs will also offer beer and wine.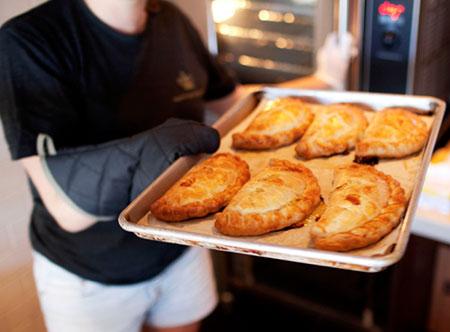 Nantucket Pasty Company
Last season, photographer and food entrepreneur Nathan Coe brought the British pasty from his homeland to the bustling Strip. Part calzone, part croissant, and part meat pie, the pasty has become regarded by some regulars as the perfect food for breakfast, lunch, dinner and après nights out. Building on his success, Coe spent the winter perfecting a gluten-free recipe that he'll offer this summer.
The Proprietors Bar & Table
The island's most highly anticipated opening of the season is the brainchild of chef Michael LaScola and sommelier Orla Murphy-LaScola of American Seasons, along with their partner and co-owner, chef Tom Berry. Located on India Street in DeMarco's former space, diners can expect dishes emphasizing ingredients sourced from local growers and fishermen, with a menu that includes small plates and a European-focused wine selection. (Opening in June.)