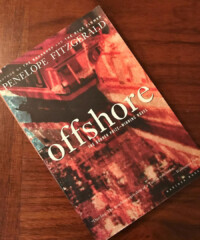 "It's always funny, how in Hollywood, you can hear about a project before it gets going, without having a ton of information and just having a gist," Charlie Carver, 28-year-old tinsel town veteran said of becoming involved with the anticipated ABC miniseries, "When We Rise." "I knew that [program creator] Dustin Lance Black and [director] Gus Van Sant were involved, and those are definitely two of my creative heroes. So it was kind of about finding a way to get my hands on the material and then going in for castings and seeing if there was a role that fit." 
Carver himself, as one can quickly realize, has mastered how to navigate his career as an actor. Having had one of his first introductions to the screen back in 2008 on Desperate Housewives alongside his twin brother Max, it's been almost a decade of finding parts that speak to him artistically as well as personally. So when "When We Rise," the story behind the LGBT pioneers of the Civil Rights Movement finally came to fruition, Carver knew he had to become involved.
Playing Michael, a Navy sailor, who like many during this time, had to conceal his sexuality, gave Carver an opportunity to dig back into history. Specifically, it gave the actor a chance to look back at the lives of gay servicemen. While filming in Vancouver, Carver was able to connect with cast members like Jonathan Majors over imagining the lives of those who had to hide in fear of being persecuted before the evolution of San Francisco (the show's backdrop) took place. Having come out last year, Carver also saw this project as a way to further utilize his platform as an actor. "I first and foremost identify as just a person, but to move forward I think you kind of have to stand up and acknowledge that this is part of who you are," Carver shared. "Particularly for people who feel disenfranchised – you do have a responsibility." And if a well-written LGBT part comes his way, Carver's steadfast goal is to take it. "I think it's important for our generation and for out actors to not shy away from telling these stories because for too long there's been a lot of spectacle [over] taking a gay part. If it's good writing, it is what it is."
Alternatively, one aspect of Carver's trajectory includes the opportunity to see his knack for humor. In the upcoming 2017 film "Fist Fight" starring Ice Cube and Charlie Day, Carver plays Nathanial opposite his real-life brother (who then plays Nathaniel's brother, Daniel) in what is sure to be one of the year's comedy favorites. The storyline follows a group of high school teachers and their extracurricular tendencies, including a fist fight between one educator and the teacher who got him fired, which led to an equally hilarious experience on set. "Richie Keen really let these men and women of comedy rip it," Carver explained. "He would call 'cut' and we would just keep going. I've never laughed harder."
Of course getting to work with his brother was also an added perk to this project. "What's so special about having that support from a brother is that we've known each other forever, so we can kind of intuit what each other needs. [The more time we've] spent in this town, we've differentiated ourselves and kind of cast a wider net. That's what makes it so fun, Max and I have different aesthetics." And even though the two have separately strong resumes, that's not to say they don't have a desire to continue working together. The two are starring in the upcoming MTV series "Bloom" as two brothers, and we have a feeling they'll play into that role quite nicely.
Main Image: Getty Images / Larry Busacca / Staff