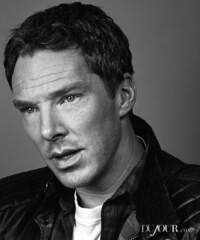 When it came to playing Stephen Hawking in The Theory of Everything, Eddie Redmayne faced something of a learning curve. 
"I gave up science when I was about 14," he says, "but I started reading A Brief History of Time knowing that I had to for this job. I got to chapter three and thought I understood it, but if someone asked me to explain what I'd read, I would have had no idea."
Fortunately, portraying Hawking, the world's most recognizable living scientist, turned out to be easier than understanding his work. "The thing that was perhaps most complicated to deal with was the extraordinary mixture of what a privilege it was to play him and what a responsibility it was," Redmayne says. "I felt that weight from the day I was cast and until Stephen saw the film."
What was Hawking's take on Redmayne's performance? "Just before he went into the screening, I said, 'Stephen I'm very nervous about what you'll think,' " Redmayne recalls. "And he took a moment—it takes him a while now to speak—and he said in his iconic voice, 'I will let you know what I think, good or otherwise.' " Lucky for Redmayne, he liked it. 
Main image: Ivan coat, $695, ANDREW MARC, andrewmarc.com.
Go behind the scenes at DuJour's photo shoot for Hollywood's most incredible actors of 2014