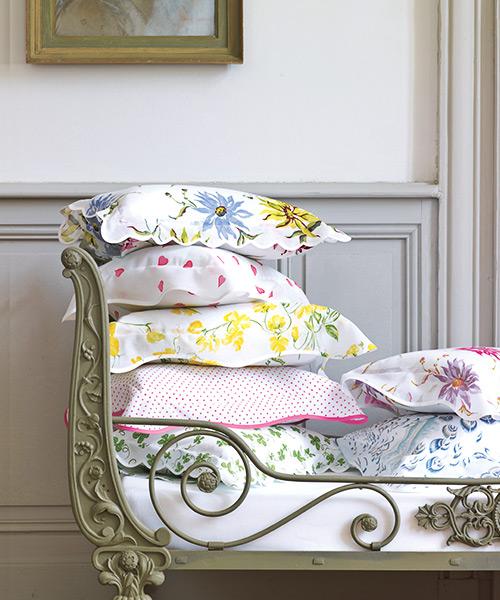 Leta Austin Foster has been bringing upscale design to Palm Beach—and beyond—for more than 30 years. She got her start working for private clients, like the Kochs and the Basses, and in 1990 she opened an eponymous boutique off of Worth Avenue in part of a former men's hotel designed by Addison Mizner. Foster discusses the secrets to her staying power.
You were a successful interior designer. Why did you open a shop?
I realized that as the world had changed, I could no longer get the things I loved—like beautiful bed linens, wastepaper baskets, trays, cocktail napkins and writing paper. To this day, I try to keep the store knee-deep in those things. Most items are custom-made, so everything is of the best quality.
What keeps your boutique popular?
We're the store where people go when they can't find something. If we don't have it, we'll make it if we can. We once made dinnerware for a woman who lived on the ocean and wanted the sea life she saw—turtles, crabs, shells, fish and seaweed—on it. We had a set of Limoges china, painted and fired to her specifications, for 36. That's the kind of order we love.
Do you use items from your store when decorating people's homes?
I love using the things we carry in the rooms I decorate. I prefer beds to have blanket covers rather than bedspreads. I like hand-painted toile and wooden accessories for the rooms; I love to have thermoses by the beds or in the library. That's the way I think things should look. A house needs fabulous bed linens, great glasses, soft, thick towels—the nicest things, down to the tissue boxes. 
What local places do you like to browse?
I love Tomas Maier—he has beautiful cashmere shawls and Repetto ballet flats. And Pomponner, across the street. It has great caftans, straw hats and jewelry for the beach. Palm Beach is a resort, and I wear resort clothes year-round. I live in sandal country.