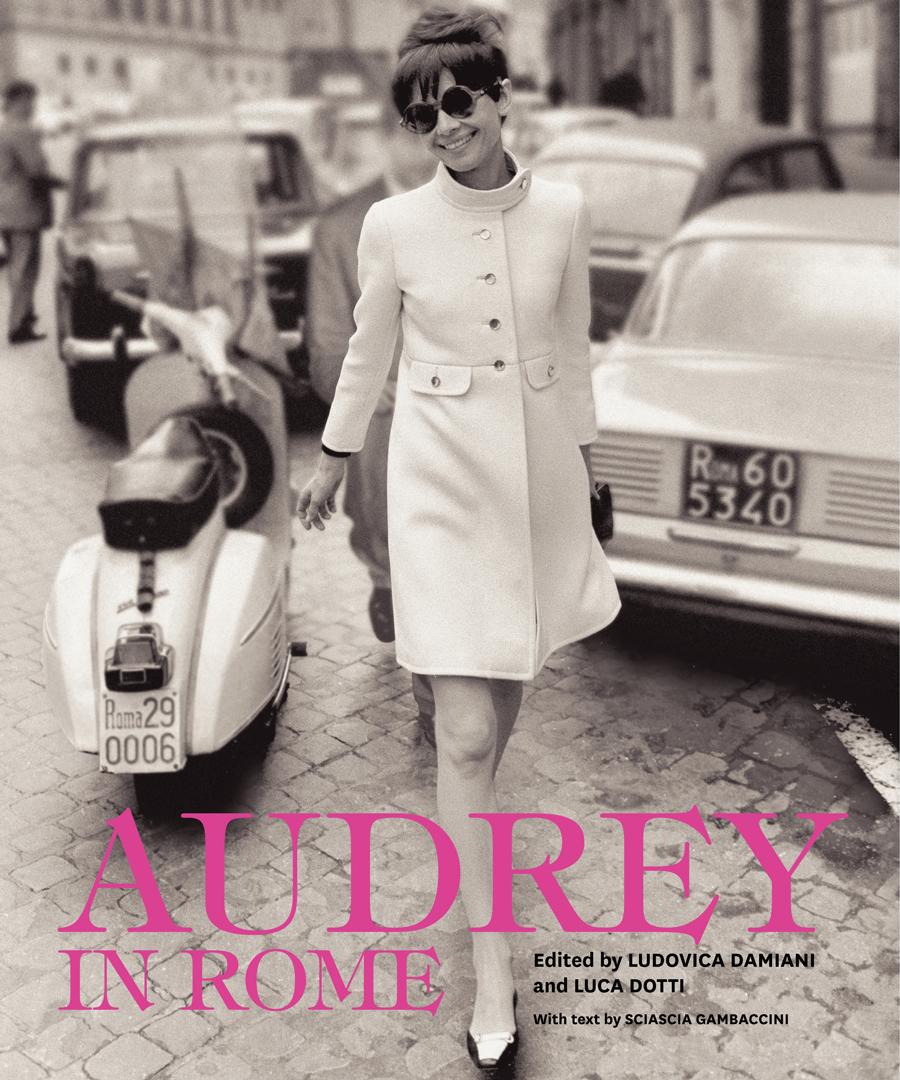 Here at DuJour, we are waiting for the day when Audrey Hepburn's name is officially synonymous with that illusive elegance and feminine composure the beautiful actress embodied (Hepburnian? Audrey-esque? We're flexible, but if the wrong definition of literally is literally in the OED, "Audrey" must be too). So imagine our joy at the publishing of Audrey in Rome (Harper Collins, $30), a collection of nearly 200 rare images of the iconic actress in the city where she lived for 20 years. Luca Dotti, Hepburn's son and a graphic artist, compiled the collection of images that documents the star off and on set from 1950 through the early '70s along with film and theater writer Ludovica Damiani. Stylist Sciascia Gambaccini gives commentary on the Breakfast at Tiffanys actress' wardrobe, reviewing her staples (the scarves, the black dress, the basket purse, the loafers and flats, the scarves) as well as her evolution through the years, as she began wearing mini-dresses, white stockings and oversized sunnies in the '70s.
The assorted paparazzi shots and family photos show Hepburn living life as a Roman—shopping for flowers and groceries in the local stores (pizzicagnoli), signing autographs for a herd of Italian boys, and walking her Yorkshire terrier, Mr. Famous, to her mother-in-law's house for lunch. And lest we forget she is more than just a picturesque Italian mother, the collection includes candid on-set photos from Hepburn's films during the period: Roman Holiday, War and Peace, The Nun's Story, and Breakfast at Tiffany's.
From the intimate shots of her opening the telegram informing her of her win as best actress award for The Nun's Story to the many paparazzi shots of her deplaning fresh-faced and impossibly wrinkle-free, Audrey's wide-mouthed, enigmatic smile never changes. Audrey in Rome reminds us that whether on the beach or buying pastries, grace and style are always possible (if not as effortless as she makes it look).
Take a look in the DuJour gallery for a preview.