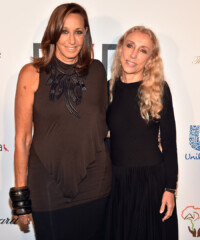 With 19 individually designed rooms on its historic property, East Hampton's c/o The Maidstone boasts a quirky yet cozy Scandinavian aesthetic. Each of the distinctive 19 rooms and cottages were designed by hotel owner Jenny Ljungberg upon its opening in 2009 with her signature eclectic, free-spirited style. They are named to celebrate some of the most inspiring Scandinavian personalities, including Edvard Munch, Hans Christian Anderson and Alfred Noble. Upon checking in, guests immediately feel the homey, welcoming atmosphere from the packed bar to the Living Room restaurant, which espouses the slow food movement (patrons gush over the Swedish meatballs).
The spacious and modern accommodations are situated upstairs from the public spaces and outdoor gardens, and offer luxe amenities like Hästens mattresses and Malin + Goetz bath products. It's perfectly located for a walk to the town of East Hampton or a bicycle ride to nearby beaches. Special features like the use of the property's Swedish Kronan bikes and complimentary yoga in the garden make it a premier full-service hotel in the Hamptons.
Below, c/o The Maidstone's general managers and husband-and-wife team Sophie and Par Boner tell us about the most sought-after room on the property.
The most requested room:
Because so many of our guests are return customers, they always want to try different rooms to get different experiences. The rooms range in size and amenities, from the very cozy intimate Sonia Henie to the Kurbits Cottage in the garden which features a large bedroom as well as a livingroom.
The rate:
Prices range per room and depending on the season. In the fall, the Sonia Henie starts at $325 and the Verner Phanton starts at $745.
Your personal favorite: 
The Verner Phanton and the Her Royal Highness.
Because…
The Verner Phanton is a modern suite with a flashy and innovative interior in white and orange. This top-floor room leans on the design of the famous futuristic Danish interior decorator Verner Panton. Her Royal Highness features deep reds and dramatic design.
Celebrity guests:
c/o The Maidstone is known for its discretion—with a high volume of celebrity guests, politicians and European royalty coming on to the property. Celebrities who've been spotted onsite include Stevie Nicks, Jimmy Fallon, President Bill Clinton and Alec Baldwin.
Fun fact
The property was constructed just before the Civil War by the Osborne family and the current structure has foundations dating back to the 17th century. For much of the 19th century, the building was used as a tannery, and it first took in overnight guests while their saddles were being repaired. There is a wine cellar onsite, and lucky dinner guests sometimes get to take a look at the expansive wine collection under the hotel.