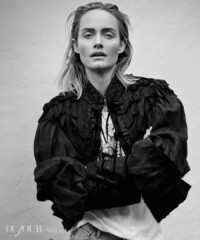 Amber Valletta's blueprint for supermodel supremacy goes something like this: Get discovered at age 15 by a local model scout; move from Tulsa, Oklahoma, to Milan and start booking jobs; land the cover of Vogue three years later. The career that followed encompassed campaigns for high-fashion brands, editorials shot by industry legends like Peter Lindbergh, and roles on television and film.
Much has changed since then. Valletta has just celebrated her 40th birthday, is raising a teenage son ("I can't even imagine sending him off to Europe at 15 to model") and has embarked on a new career as an entrepreneur. In September, she teamed up with fashion e-tailer Yoox.com to launch Master & Muse, an online store that features sustainable and environmentally responsible brands. If that sounds a little crunchy for a high-fashion habitué, Valletta makes it clear that she isn't hawking hemp bags.
"I don't consider myself an 'eco' brand—I consider myself a sustainable brand. I love trees and birds and animals, but that's not what I'm selling," says Valletta. "I'm selling high fashion that's made the right way."
For example, one designer featured on the site, Sydney-based accessories label The Sway, creates chic bags and jackets using leather upcycled from a motorcycle-accessories factory in Pakistan. Another company, Guava, designs cutting-edge pumps and booties that are handmade by Portuguese artisans.
Valletta's social consciousness goes back to her childhood. "Growing up, my mom was a bit of an activist.  She protested to stop a nuclear power plant from being built, so I saw people trying to change things and the power of that."
The message Valletta hopes to send with Master & Muse isn't just concerned with sustainable fashion—it's about living a balanced, sustainable life. She has scaled back her modeling and acting commitments in order to spend more time at her son's sporting events. "We're in an age where we're able to fill our lives in a way that's more meaningful," she says. "You don't have to define yourself any more by one career."
Click through the gallery above for photos from the shoot and Valletta's favorite style moments. Below, three sustainable labels changing high fashion:
The Sway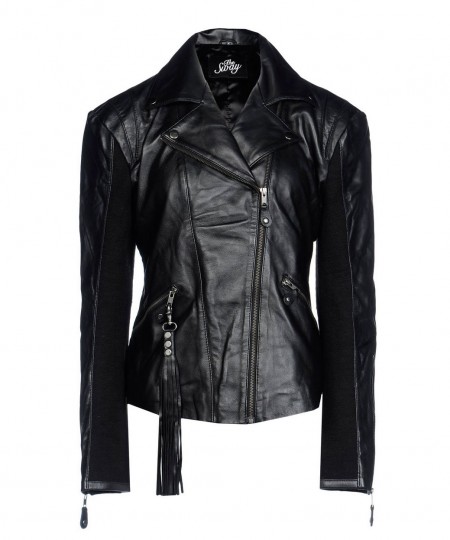 "The Sway is an awesome brand. They make everything out of upcycled leather. The woman sources her leather from a motorcycle seat manufacturer in Pakistan. And she lines everything with organic cotton fabric on the inside." Leather jacket, buy it here.
Kayu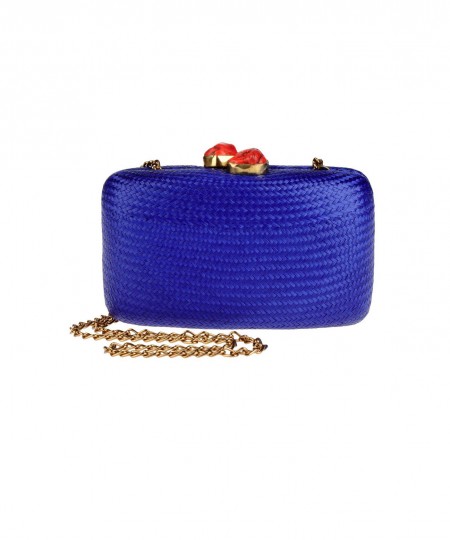 "We actually discovered the designer on the Internet and just loved her story. All the bags are made in a co-op in the Philippines. She also donates part of her proceeds to schools in Cambodia. She's kind of a multi-faceted designer because she's doing so much to give back to her community, not just by designing it ethically, but she's also giving donations back. And her stuff is beautiful. Those little handbags are so cool, and beautiful and colorful and fun." Across-body bag, buy it here.
Daniel Silverstein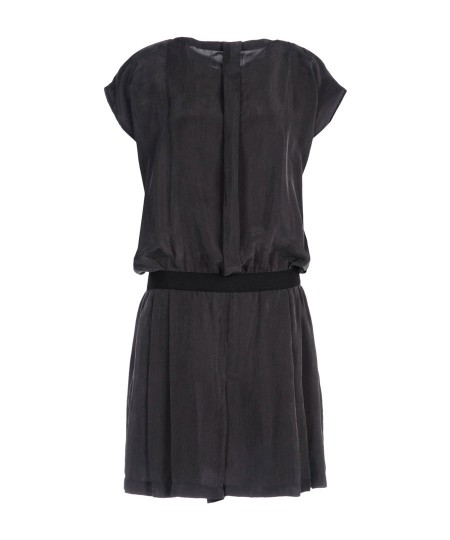 "He does everything zero waste. So there is literally no waste in his designs. And he uses all natural dyes. He has a unique draping technique that's his staple. It's very thoughtful and precise. He does a lot of really cool dresses with zippers up the back. He doesn't look like a 'sustainable designer'—it looks like contemporary fashion." Short pant overall, buy it here.
MORE:
Celebrating 40 Years of Kate Moss
The Return of Bridget Hall
The Models of Calvin Klein