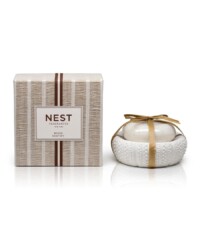 The first week of May has swiftly come and gone, and now, suddenly, Mother's Day is just around the corner. Although it is an important day, it is one where gifting is often left to the final days (hours, or even moments).
But, not all that is forgotten is lost, especially when there are so many ways to cover your tracks and pick something up something at the last minute Mom will really love. Whether it's a sweet treat you grab on the go, a small trinket, pampering gift card or a candle and tea kit to help your matriarch relax, there are a plethora of items that you can find almost anywhere, just in time to make the thought really count.
Keep looking through the DuJour gallery for our suggestions.