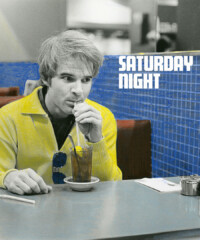 As Saturday Night Live enters its fortieth year of being the funniest thing on TV, there's no debating the impressive accomplishments that have been put forth by the series' creator Lorne Michaels alongside his team of comedians and writers. Still, it's hard to believe that the show wasn't always an institution.
In her new tome, Saturday Night Live: The Book, Alison Castle looks back to the very beginning of the series and, over the course of 500 pages and more then 2,000 photographs, reveals the hard work, heartbreak and very funny moments that have gone into SNL's first four decades.
Here, Castle reveals some of her favorite stories.