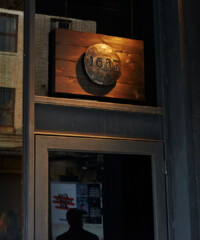 The luxury lifestyle brand Gaggenau is wildly recognized for its cutting edge ideas, innovations and designs in kitchen appliance manufacturing. In celebration of the brand's 333rd anniversary in 2016, Restaurant 1683 debuted in New York City. With a four-night pop-up, guests unearthed a one-of-a-kind dining experience inspired by the brand's legacy itself. The exclusive, invite-only event featured elegant design, world-class cuisine and an immersive atmosphere for guests in attendance; the only way to celebrate Gaggenau. Following the success of this event, Gaggenau pledged to recreate these pop-ups throughout the country.
With three-Michelin-Starred Chef Daniel Humm of Eleven Madison Park returning to the helm, Gaggenau is ready to reinstate their Restaurant 1683 pop-up with a three-night event in Los Angeles. From May 21 to 23, guests will be transported from the city of Los Angeles to the enchanting Black Forest in Germany. Paying homage to the region where Gaggenau was original founded in 1683, the pop-up will once again bring an authenticity and a warmth to the luxury brand, showing guests where Gaggenau came from in order to be where they are now. Though the debut pop-up experience was strictly invite-only, for the second installment, Gaggenau has integrated a public access component, granting limited "reservations" for auction winners. The winning bids went to benefit Operation Smile, a nonprofit medical service organization. Incorporating creative culinary courses and experiential design, the Restaurant 1683 pop-up event will take place from May 21 to 23 in Los Angeles.
Click through the gallery above for a peak at the debut Restaurant 1683 pop-up experience in New York City.