If you were witness to as many thrown drinks as Andy Cohen, you would have a water-resistant smartphone, too – like the one he was touting last night at Samsung's Made for Summer party for the Galaxy S8, which boasts a panoramic waterproof screen. "I've had mine for a while." said Cohen. "It's the phone of the summer!"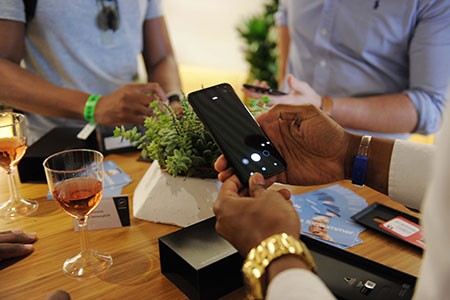 When asked about the latest wine-fueled fight on this week's RHONY, sparked by Bethenny and Sonja's competing alcohol brands, the Bravo host demurred. "There are things that they all can do to make me question them. They're all very unique. And sometimes you just have to understand what their motives are."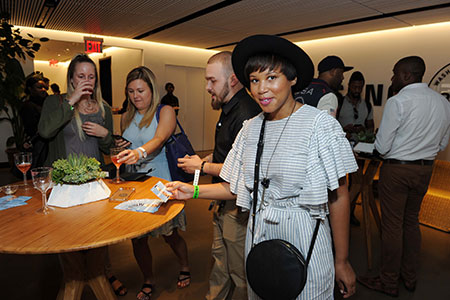 Thankfully, the only ones getting wet last night were the phones being dunked in water by Samsung staffers. Partygoers sampled summery bites like watermelon and feta skewers and sipped rosé, while a giant beach chair overlooking the High Line provided the perfect photo opp for Cohen and "King of Instragram" Jeremy Jauncey.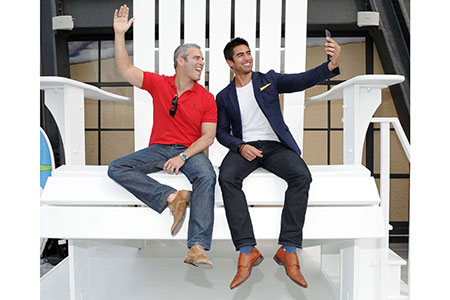 The sweat-proof device comes in handy with Cohen's busy workout schedule, which he regularly documents on Instagram. "I use a couple trainers. The one you've probably on my Instagram story is a big blonde Equinox trainer named Stanislav. He's very handsome. I also do muay thai with Mike Medrano, who I call the Ninj. He's built like a brick shithouse."
After a discussion with Cohen, the high-tech evening ended with some good old country music courtesy of song-of-the-summer contender Sam Hunt.