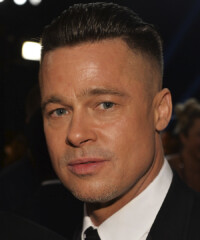 Who needs a watch when you have an iPhone? Yes, the question pits apples against oranges, but as smartphones  grow more ubiquitous, talk of the wristwatch's inevitable demise gets louder. One thing technology can't do, however, is project prestige and individuality (all iPhone 7s—and most Apple watches, for that matter—are indeed created equal). That's one—and perhaps the biggest—reason collecting luxury watches isn't a dying practice but a thriving cottage industry. Like wine, art and real estate, timepieces can command big bucks at auction. And, of course, the even bigger bragging rights those bucks bring. 
The art of collecting fine watches is, as we know it, a relatively recent pursuit. Traditionally, they were gifted to mark a milestone: graduating from college, say, or retiring from the firm. Because of their inherent sentimental value, these pieces were kept as family heirlooms. That all changed in the 1970s, as actors like Steve McQueen and Paul Newman and international playboys like Italian industrialist Gianni Agnelli were christened style icons. All were aficionados of high-end makers, and together they spawned a movement. Instead of cars, sophisticated men started buying watches.  
McQueen and Newman in particular came to be identified with specific timepieces—the Heuer Monaco and the Rolex Daytona, respectively—connected to their love of auto racing. Meanwhile, Agnelli, a champion of individual style, embraced watches of every stripe—from the elegant IWC Portofino to the beautifully ugly Omega Ploprof Seamaster. His penchant for strapping his Patek Philippe World Time over his shirt cuff (reportedly because he couldn't be bothered to pull it back when checking the time) further popularized the wristwatch-as-statement-piece trend. 
The desire to stand out in a crowd may account for owning two or three timepieces; but accounting for double- and triple-digit hoards requires a peek inside the minds of those who can afford them. Most collectors of this type have an all-or-nothing mentality, and some of the watch world's most influential players—like comedian Jerry Seinfeld, musician Pharrell Williams and actor Brad Pitt—have other big-ticket obsessions too. Seinfeld, rumored to own every Breitling model available and frequently photographed wearing one, has garages filled with cars (and a show dedicated to getting coffee in them). Williams, an Audemars Piguet
fan, amasses art. Pitt, partial to Patek Philippes, also
collects works by his favorite architects—including actual buildings.
Having come of age in the social media era, many younger aficionados do it, simply, for the likes. Just as sneakerheads will live-tweet their days-long vigil outside a shoe store to be the first to buy Kanye West's latest collaboration with Adidas, plenty of watch collectors— especially devotees of the limited edition—want to show off online. The Los Angeles Dodgers' second baseman, Howie Kendrick, for instance, regularly Instagrams the stories behind his mostly military-influenced Panerais and Omegas. 
In these cases, rarer is better. Take Richard Mille's approximately $600,000 RM 52-01 Tourbillon Skull, which launched as a 30-piece limited edition in 2013, sparking a feeding frenzy. The Skull became so desirable that, when Russian president Vladimir Putin's spokesman, Dmitry Peskov, wore one at his wedding, questions about how he could afford it sparked a minor international incident. 
Compared with other high-end accessories, the most expensive watches have proven themselves to provide good returns on investment; the secondary market is a fast-growing sector. In 2010, Italian banker and watchophile Alfredo Paramico, who values his own collection of 10 rare Patek Philippes at about $20 million, partnered with Luxembourg-based Elite Advisers SA to launch an unprecedented open-ended watch fund. (Interested investors take note: He's currently promoting vintage Longines as the under-the-radar brand to buy.)
Timelessness is, of course, a virtue—classics are considered good investments because they never go out of style. Catherine Deneuve—a timeless classic herself-—has a watch wardrobe that mixes old and new, including iconic models like the Chanel J12, the Jaeger-LeCoultre Grande Reverso and the Cartier Tank Française. Her most memorable is the diamond-encrusted Jaeger-LeCoultre Joaillerie 101 Etrier.
Because acquiring a previously-owned watch may be the only way to get a rare or sold-out limited edition, demand for "highly collectible"—also known as "grail"—pieces outweighs supply. In response, auction houses like Christie's and Antiquorum have increased the frequency of watch-themed sales. Some independent watchmakers, including F.P. Journe, are starting to buy back rare pieces from past collections, authenticating and restoring them and then reselling them
to connoisseurs.
All of which to say: Accumulating luxury watches can start as a one-percent hobby and easily become a high-risk obsession. Fraudulent financier Bernie Madoff used his Ponzi scheme to fund an immense collection of rare timepieces. In an ironic twist, in 2010 one of Madoff's watches, a vintage steel Rolex "Moon Phase," sold at auction for $67,500, its shady history evidently only adding to its value. As for what it will command the next time it hits the block—well, only time will tell. 
Still life by John Lawton