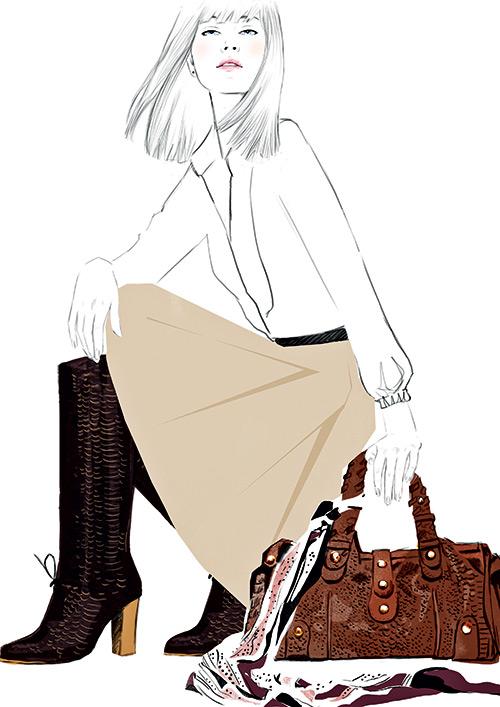 Chloé 60th Anniversary Capsule Collection
Before Phoebe Philo was name-checked in a Kanye song and Karl Lagerfeld introduced Choupette to the world, both designers lent their talents to Chloé. To celebrate the brand's 60th anniversary, the house is reissuing iconic archival pieces, including the camera bag and python boots.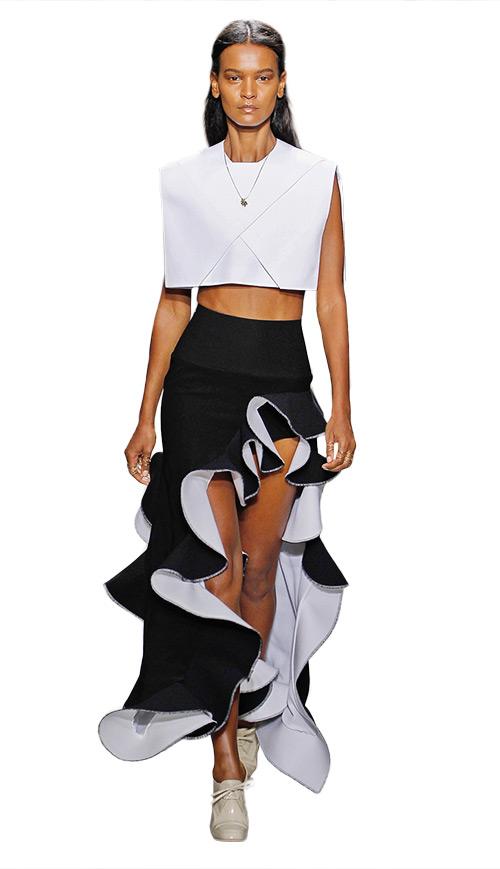 Balenciaga Ruffle Skirt
When Nicolas Ghesquière stepped down as creative director of Balenciaga last November, his fans wept and his critics fervently speculated how much the seismic change would rock the industry. Ghesquière's final collection is a nod to his reinvention of the brand, infusing Cristóbal's '60s-era ruffles with a modern yet timeless twist.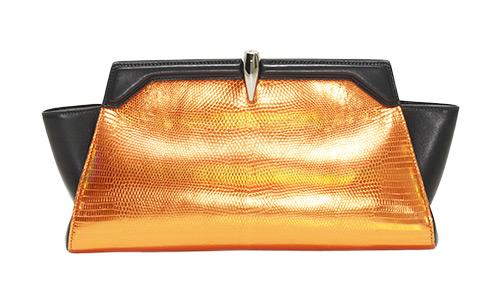 Mugler "Naboo" Bag
The day of Mugler's spring show, creative director Nicola Formichetti tweeted a photo of a bag with the caption, "This is 'Monster X' inspired by Gaga's great ass." And thus his debut collection of handbags proved two things: the 40-year-old label has been reinvigorated with pop-culture flair—and inspiration really can come from anywhere.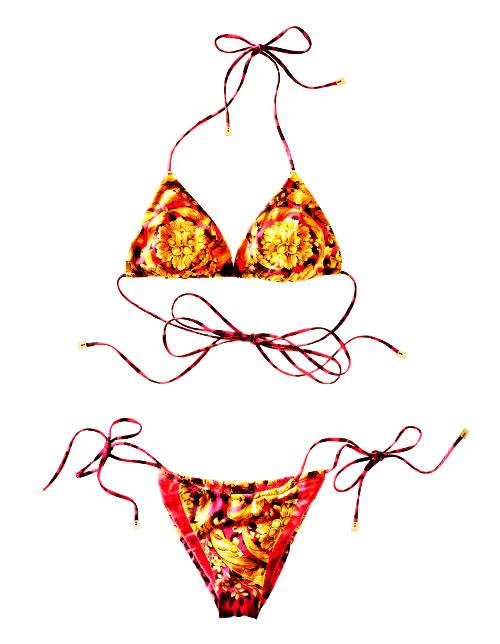 Versace Beachwear
Versace has always given off a tropical vibe, so it's only fitting that the label is releasing a new swimwear line for spring replete with glistening fabrics and gilded hardware. Think old-school Gianni, South Beach style, with bikinis, bags and heels emblazoned with the iconic Versace prints that only get better with age.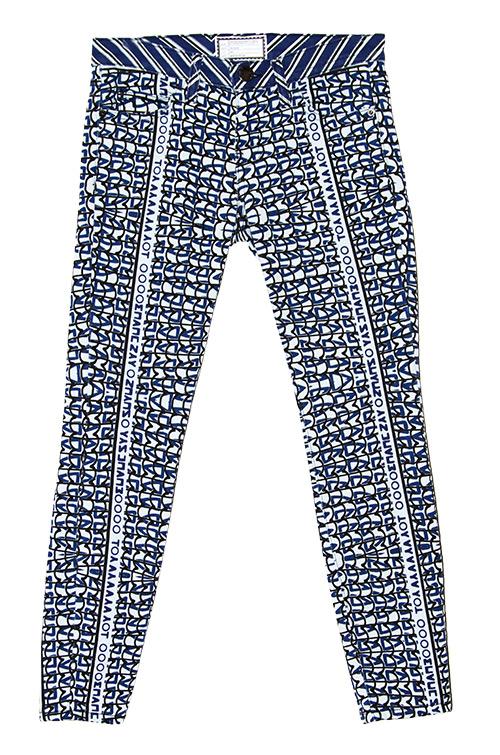 Current/Elliott X Mary Katrantzou
Mary Katrantzou's trompe l'oeil prints and architectural silhouettes might make her an unlikely candidate to design denim. This spring, however, she's taken on the challenge and partnered with Current/Elliott on a jean line that incorporates images of passports, postage stamps and bank notes.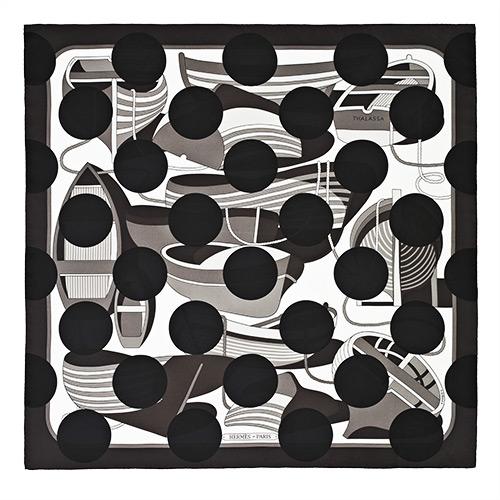 Comme Des Carrés Thalassa Scarf
Even a heritage label can play with this season's punk trend. Comme des Garçons has teamed up with Hermès to create two limited-edition capsule collections of scarves, called "Noir et Blanc" and "Couleur," with the entire "Comme des Carrés" line mixing classic prints with Rei Kawakubo's black-and-white polka dots and checks.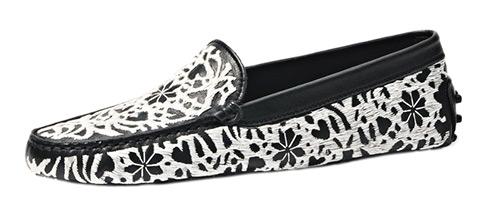 Tod's Couture Loafers
The simple driving shoe may be Tod's signature accessory, but this Italian luxury label isn't afraid to walk on the wild side. They've recently introduced a made-to-order collection of Gommini loafers inspired by their bespoke D-Bags. Handmade of calfskin leather, these spring flats give new meaning to the term fancy feet.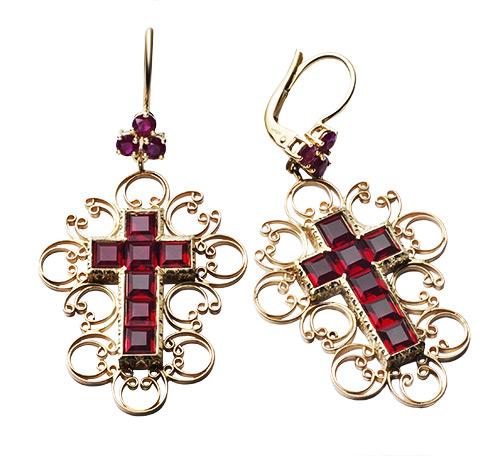 Dolce & Gabanna Fine Jewelry
After making their first foray into couture last summer, Dolce & Gabbana showed pieces that hover between ready-to-wear and high fashion—the spring show closed with a bodysuit worn under a corset made of bent cane. This ethos is evident in their latest jewelry collection, which is lavish in material but wearable by design.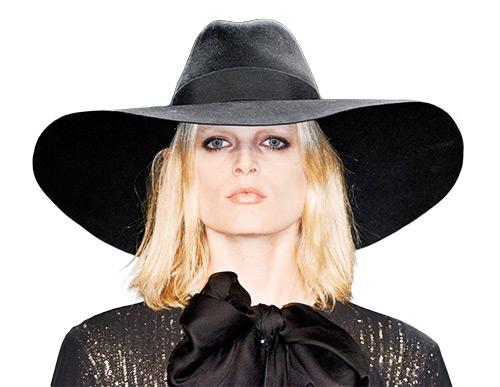 Saint Laurent Accessories
As Saint Laurent's new head designer, Hedi Slimane immediately dropped the Yves and injected some rock on the runway with bow-tie blouses and floppy wide-brim hats. Slimane's debut pieces were instant "it" accessories, not only because they were a hit for the house, but because they signaled a new era is on the horizon.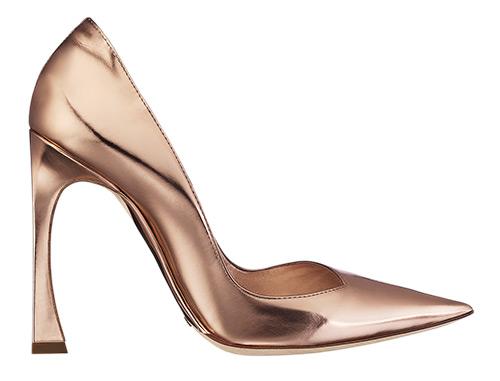 Christian Dior Heels
Raf Simons hit the ground running as the new creative director at Dior, with his ready-to-wear and two couture collections widely praised. Each of his shows featured similar metallic pumps with a subtly curved heel that just might become Simons' most recognizable accessory—and a must-have for the modern-day Dior lady.