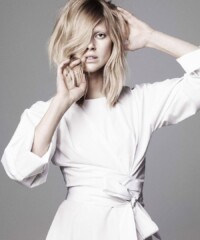 Chloé's house codes have revolved around signature feminine pieces since the brand's inception in 1957, when creator Gaby Aghion drew inspiration from sportswear worn by girls in Egypt. In fact, most of Chloé's signatures—the lace blouse, impeccably tailored trousers and a loose and billowing sundress—have been inspired and created by designers who aren't actually French.
Although quite a young house compared to fashion doyennes Balenciaga, Chanel and Dior, Chloé's history and impact on the fashion world is a rich one. It is Chloé that introduced us to fashion favorites Karl Lagerfeld, Stella McCartney and Phoebe Philo, and Chloé that created an influential It-bag with the slouchy padlocked "Paddington" satchel.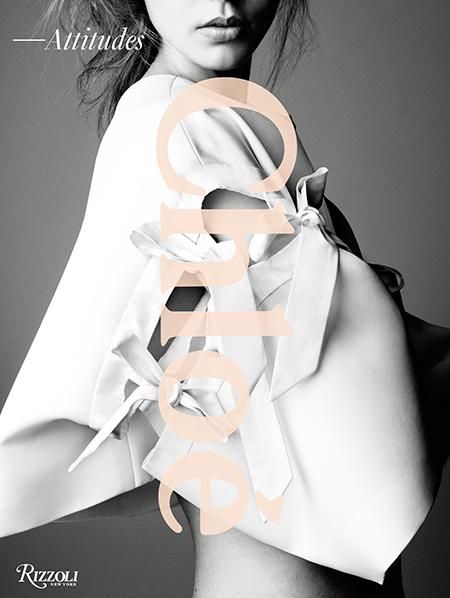 Such is the information that can be gleaned from Chloé Attitudes, a new tome (Rizzoli) penned by Vogue editor and fashion critic Sarah Mower. Mower chronicles Chloé's history by designer, revealing incredible facts about their design process, personal nuances and glimpses of what makes them such poignant and influential figures—both at Chloé and elsewhere in the industry.
The beauty of the house has been its ability to capture a moment and a lifestyle, through both advertisements and designers. Aghion was well aware of her lack of design skills and very interested in ensuring that the label appeared as more than just another clothing manufacturer. She held her first fashion shows in the Left Bank cafés her clientele frequented and, when seeking out new and young designers, discovered Karl Lagerfeld, who created a true identity for the brand. Mower writes, "Evanescent, fleeting, fluid, light as air, his clothes were a medium for the freedoms and fantasies of a generation."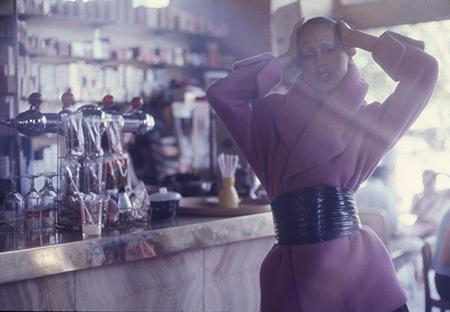 Autumn/Winter 1971 collection, designed by Karl Lagerfeld, Pat Cleveland photographed by Juan Ramos, at Café Bonaparte in Paris. © Estate of Antonio Lopez and Juan Ramos
But it is perhaps the photographs that make the most impact in Chloé Attitudes. From archival pictures of Gaby Aghion's first runway shows to Karl Lagerfeld's original sketches to Phoebe Philo's first advertisements, such a choreographed collection of images allows the reader an insider's glimpse into the world of Chloé.
Click through the gallery for a look at the evolution of Chloé from designer to designer.