Buying lingerie online may not seem like the most practical thing in the world to do, but to Jennifer Zuccarini (shown, bottom), the digital world was the perfect venue to first sell Fleur du Mal, her new luxe line of lingerie and ready-to-wear clothing, which launched earlier this month.
"I've always aimed at having my own label, and I originally wanted to launch with a flagship store," Zuccarini explains. "Going through the process, I realized that shopping online was becoming equally, if not more important than, the experience of going into a brick-and-mortar store."
Zuccarini is extremely familiar with the retail experience—she was a cofounder of Kiki De Montparnasse and a design director at Victoria's Secret. There, she amassed invaluable business lessons about customer loyalty and brand identity, which helped her create Fleur du Mal. She says, "I really wanted to build a culture around this brand and tell our customer that this is what Fleur du Mal is and these are the things we love."
So when you click on a bra or a dress on the site, not only will you see close-ups of the item but you'll be presented with multiple entry points into the company's blog. On Fleur du Mal's chic blog, you can read about the latest music from French band Saint Michel or the staff's six favorite films (which include 1975's cult action flick Death Race 2000). It's a unique e-commerce site, where shopping online becomes a cool, fun and even culturally broadening experience.
Although her label has launched online only, the designer does have plans to set up temporary brick-and-mortar outposts around the world. She's just wrapped up her first pop-up shop in New York City, and she'd eventually love to create spaces in collaboration with artists and designers in, say, Tokyo and Paris.
Her first collection was "inspired by Paris in the '70s and the nightlife there. It was a time when the glamorous people were going to Regine's and The Palace," Zuccarini says. "The lingerie and ready-to-wear go hand-in-hand. There's a symbiosis to them, and they're basically born out of one overlapping mood board." She points to the actress Charlotte Rampling and cinematic character Margot Tenenbaum (of Wes Anderson's 2001 movie The Royal Tenenbaums) as examples of the "chic, strong and mischievous" women Fleur du Mal would love to dress (or undress).
Scroll down to see some of our favorite lingerie and ready-to-wear picks.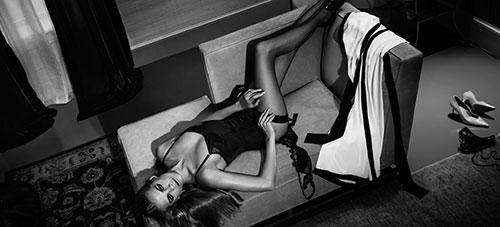 Jersey with cotton tulle top cup bodysuit, $278; Dahlia garter, $98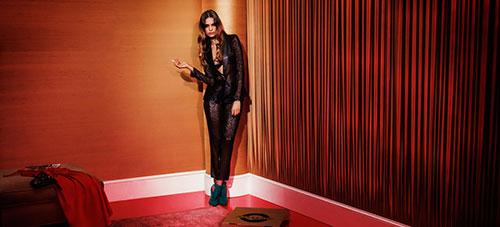 Fleur du Soir tuxedo blazer, $895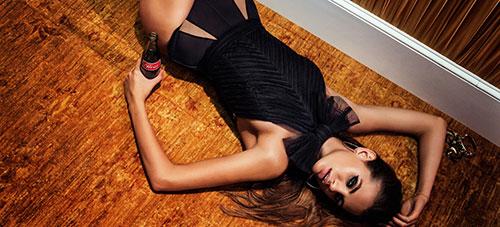 Pleated tulle bodysuit, $875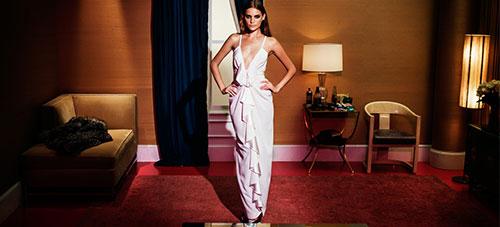 Fleur du Soir satin gown, $2,295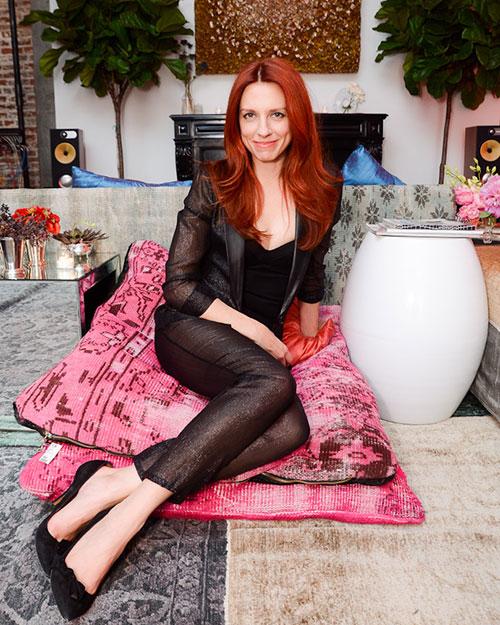 Fleur Du Mal designer and founder Jennifer Zuccarini