Fergie is already a multi-hyphenate: She's a singer (solo and with the Black-Eyed Peas), an actor and a beauty entrepreneur. But it's Fergie's latest project that she says taps into her true passion.
Ferguson Crest is a new line of wines—there's Syrah, Cabernet, Viognier and, of course, a blend called "Fergalicious"—and the name, of course, comes from the Black Eyed Peas singer's family, which is what the product is all about.
"My dad has always grown everything you can think of in the yard—it's part of who he is, part of our family," Fergie—born Stacy Ferguson—tells DuJour. "When he was retiring and was sick of L.A., he needed to go somewhere serene. He found a place in Solvang, Calif., a very quaint little town, and he wanted to grow grapes. It was such a beautiful, organic thing, he moved up there and started planting grapes."
When the products of his vineyard turned out to make great wine, the Ferguson family—who acquired more land in the area—decided to bottle it. Now, bottles from the 2010 and 2011 harvests are for sale, with more to come. We checked in with Fergie to find out how she went from (Black Eyed) Peas to grapes.
Of all the things you could do, why go into the wine business?
When I was a little girl, my uncle used to hold wine-tasting competitions. He would create a description of the notes and everyone at our family parties—I was too young to play but I snuck a few sips—would pass a glass and try to guess which wine matched up with the description. So, from a young age, I remember wine being part of my family.
Growing grapes is one thing, but how did you decide to go into business selling the product?
My dad has always grown things and been into organic things. We're actually in the process of getting certified to put 'organic' on the label. I'm not surprised that the grapes were delicious, especially considering where the vineyard is. But it's just becoming a reality that we want other people to taste this. It's a family pride thing.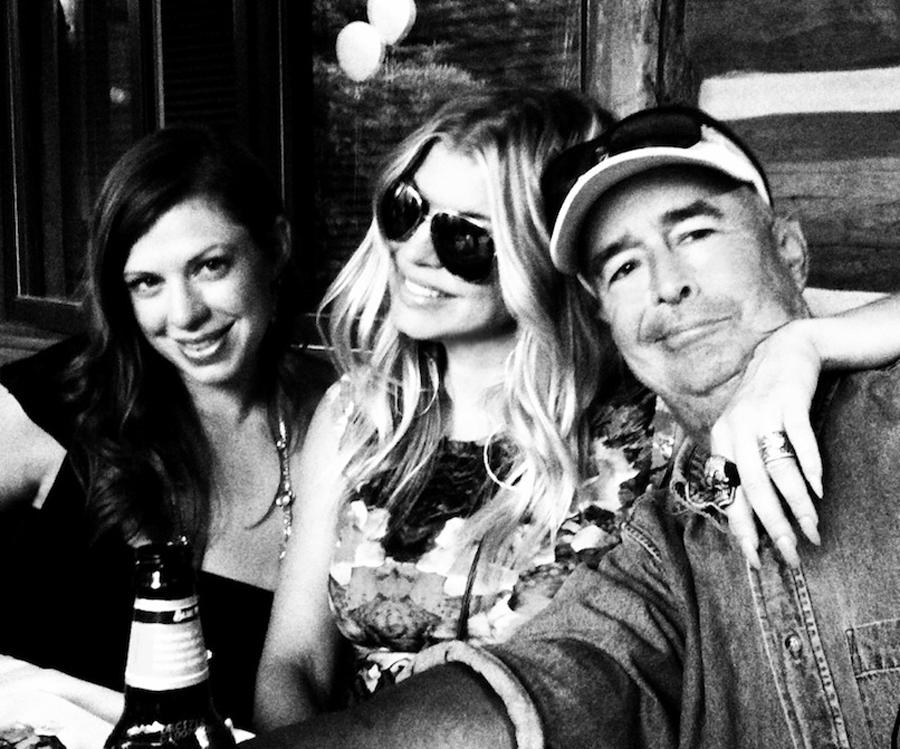 Sisters Dana Ferguson and Fergie with their father, Pat Ferguson
Speaking of family, is that your actual family crest on the bottle?
If you look at images for the Ferguson crest, there are a few different versions. I've used that crest for a lot of things. On [my solo album] The Duchess, there was a crest as one of the logos. We wanted to, because it's on the bottle, take one element that stood out and the boar's head is about hospitality. And that's what this wine embodies.
All of your wines have standard names—the type of wine and the year—except for the one called Fergalicious. How did that one come about?
That's the only blend. It was our chance to come up with a fun name. It was homage to our last name and a little bit of a wink. The Syrah is our baby; my dad's hands grow it. We've got one acre of Syrah grapes we grow ourselves, and the other grapes we source from vineyards in Santa Barbara.
What's your favorite part of the winemaking process?
The tasting, of course! But really, I always had that dream since watching I Love Lucy of stomping on the grapes like she did. Getting to do that at our winery was a dream come true. Putting on the boots and stomping on grapes is amazing.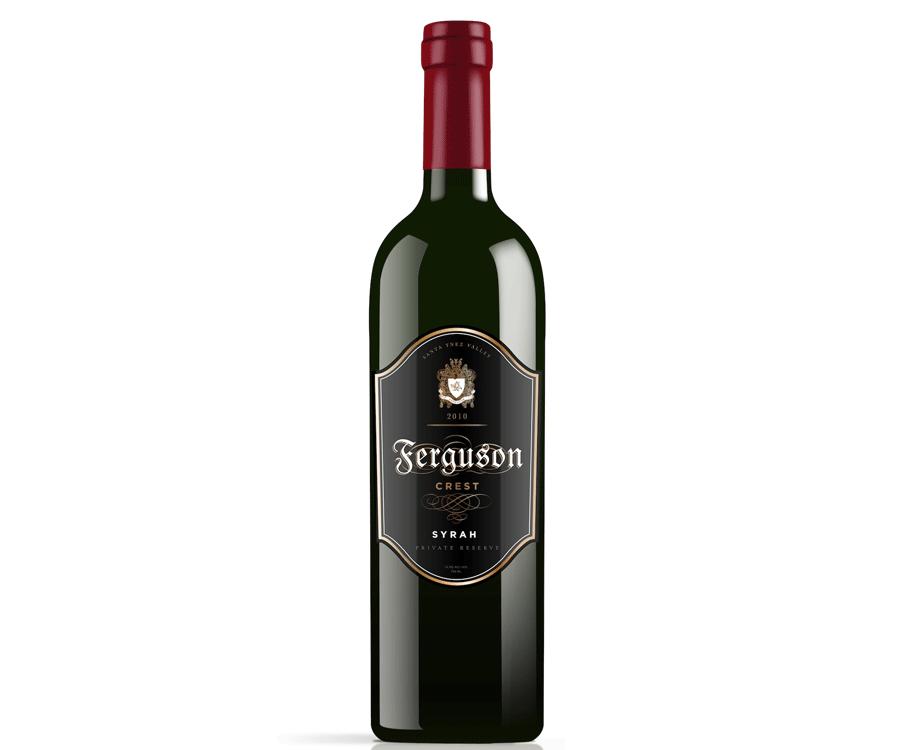 Often, celebrity-affiliated items can seem like a vanity project, but you've got an award-winning winemaker, Joey Tensley, working with you and you seem to take this project seriously.
I do. It's a family thing that's about the wine. And the wine is for wine lovers—people can hate my music and still love this wine.
Maybe some wine would help people appreciate the music if they don't like it already.
To me, the wine stands on its own, and that's why we hired Joey. It's a small business and isn't trying to be anything it isn't.
Are you driving around with a trunk full of bottles to hand out to your famous friends when you see them?
No, but I probably should. I'm starting to remember that I should bring a bottle when I go to dinner parties. It's a new thing for me.