Chuck Spielman's love affair with the automobile is rooted in a childhood spent wandering around his father's 1950s Brooklyn Chevy dealership. Cars were, as he describes it, "in his DNA"; when most kids were learning their ABCs, Spielman's father was teaching his protégé to identify a car's make by sound alone. He always figured he'd one day join the family business, but while serving in the army in Vietnam, Spielman received word that the dealership was closing down, and he "should find something else to do." (He chose real estate.) Until, that is, he returned to his first love, opening Only Yesterday Classic Autos—a 30,000-square-foot restoration facility in San Diego—where he also houses his own sizeable collection that ranges from pre-war roadsters to 70s muscle cars.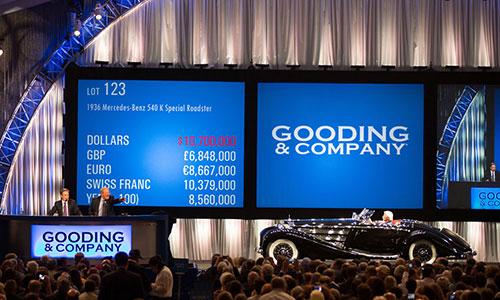 The classic-auto industry is on the upswing, driven, so to speak, by an economy hell-bent on putting its money in something other than stocks and real estate. Vintage cars have proven to be a solid investment: Values have soared an average 33 percent since 2009, according to the Hagerty Collector Car Blue Chip Index. Auction houses—like Santa Monica based Gooding & Co. and Mecum Auctions in Wisconsin—are seeing cars going for seven, even eight, figures. Gooding reports a 44 percent increase in sales from 2011, reaching more than $189 million across their 2012 Pebble Beach, Scottsdale and Amelia Island auctions. Mecum, which consigns cars at a variety of price points, is projecting $250 million in sales for 2012.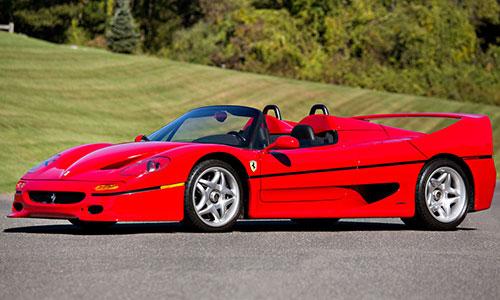 Beneath the investment potential, however, is the fact that the market is supported by factors that are both impossible to monetize and that never go out of style: passion and nostalgia. Car collecting frequently starts out as a compulsion to reconnect with the past—for example, owning the same car your father drove, or finally having the money to buy the car you dreamed about in high school. Collecting, most say, is addictive. It's not unheard of for a man to amass dozens, even hundreds, of specimens from a variety of makes and eras that reflect his personality. What's more, while standards like a '57 T-bird or '64 Corvette hold their value and may often be resold easily for a profit—Ferraris (a 1995 Ferrari F50, shown left) typically bring in top dollar as well—a car is worth what someone's willing to pay for it, and a room full of motorheads trying to outbid each other can send prices soaring. In August, Gooding & Co. sold a 1936 Mercedes-Benz 540 K Special Roadster for a record $11.77 million. It may seem like a lot for a vehicle that will most likely rarely leave the garage, but that hardly matters to a collector.
Which is one reason most collectors and dealers argue that acquiring solely for financial reasons is beside the point. "A lot of people ask me, 'What should I buy for investment?'" Spielman says. "I tell them, 'Nothing. What you should buy is what you like. If you make a little money, great; if you don't, you may lose a little but you've had the fun and pride of ownership."
John Kraman, director of consignments at Mecum, agrees: Go with your gut. "When you go out to your garage and look at what you have, you want it to be something that stirs feelings," he says. "It's not just something mechanical that's made of steel and rubber and happens to be an investment. You want something that really speaks to your soul."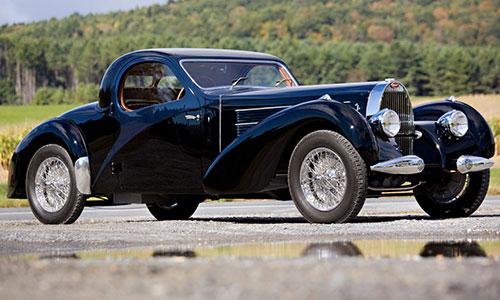 Like, say, the pristine one-owner, low mileage Lamborghini Diablo that's an exact match for the poster that hung above your bed in junior high. Before you place a bid auction, though, you should know some crucial guidelines, especially if it's your first time out. Like any investment, there are risks. To avoid overpaying for a lemon (or two), familiarize yourself with the market and consult experts versed in the make/model/era that interests you. Auction houses will generally be happy to offer a referral to what's known as a "specialist." While major houses will vet seller claims regarding condition or provenance, the classic-car industry has no standardized authentication system. It's ultimately up to the buyer to research and understand what he's bidding on. "Nobody goes out without advice and builds a great collection," says Gooding & Co. automotive specialist David Brynan. "It takes time, and there's a learning curve. For each market, there are people to turn to." Especially for the big names, like Ferrari, Mercedes and Porsche, or prewar cars from makers like Bentley and Alfa Romeo.
Most appraisers will assess value based on two distinct attributes. First: context. The "aura," or x-factor, can make two identical cars differ vastly in price: Who owned the car before; what race did it win; is it a special edition or prototype? A 1940 Lincoln Continental that Spielman recently sold, for example, was made considerably more valuable because of its onetime owner: Babe Ruth. And second: condition. Stories abound of people unearthing a jewel in the rough that, after a quick spit and polish, fetches top dollar at auction. But the reality is that restoring—or even maintaining—a classic car requires patient, skilled hands or the deep pockets to pay for an experienced technician. Taking your investment down the block to the Jiffy Lube isn't an option. Full restorations can take from one to three years and can easily surpass what you paid for the car, says noted restorer Chuck Miner of Twin Brooks Restoration in Suffield, CT, who maintains an 18-month-long waiting list. Paying more for a car that doesn't require any restoration may end up being the more cost-effective route—and get you on the road much quicker.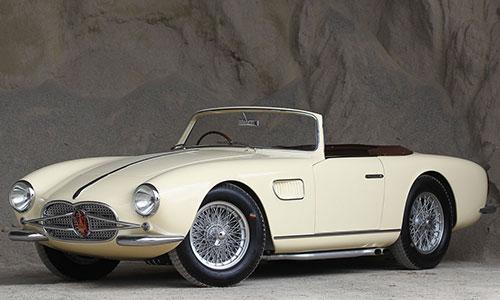 Ultimately, most seasoned collectors know they're lucky to break even and that the returns come in a variety of other ways. Spielman makes the convincing argument that "you can't drive your stock portfolio down the street on a nice day." Nor can you use your portfolio to make friends. But whether you're into Fords or Fiats, you'll find a community of passionate, dedicated collectors who gather at shows, cruises and swap meets across the country. During the filming of his documentary Black Air—a chronicle of the mythic Buick Grand National and its devoted following that hits theaters this month—director Andrew Filippone Jr. witnessed this firsthand. "I heard stories like 'this car's brought people into my life' or 'my best friends come from me having this car,'" he says. "You get the sense this is way more than a car we're talking about."
For Spielman, this aspect of collecting is indeed what keeps him hooked. "I've met the most wonderful people through my hobby," he says. "Doctors, lawyers, plumbers, contractors, elevator operators—the common denominator is that we love cars. We're motorheads."
Note: The 1995 Ferrari F50, the 1938 Bugatti Type 57C Atalante (the black vehicle, above) and the 1957 Maserati 150 GT Spyder (the white vehicle, above) will all be up for sale at Gooding & Co's Scottsdale auction in January 2013. 
Photos: (From top) Mike Maerz; Brian Henniker (2); Mathieu Heurtault, all courtesy of Gooding and Company