A Guide to the Best Backyard BBQ
by Natasha Wolff | June 28, 2013 12:00 am
To say Myron Mixon knows a thing or two about barbecuing would be an understatement. The Georgia-based pit master has three barbecue world championships under his belt, a hit TV show (TLC's BBQ Pitmasters), a best-selling cookbook[1] and a handful of successful barbecue joints, not to mention a line of sauces, seasonings and custom-built smokers. As part of DuJour's efforts to help you plan a mind-blowing backyard cookout, we asked a few of our favorite pros to weigh in. Mixon, along with chef/restaurateur Bobby Flay and pitmaster Mike Rodriguez (of New York City City's new Tex-Mex hotspot Tres Carnes[2]), share their hard-earned expertise on everything from meat selection to grilling. Here's their advice: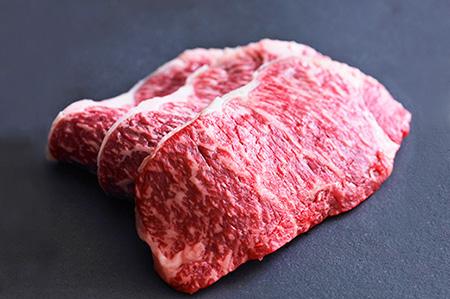 The Meat
Head straight to your local butcher— it's the best way to guarantee a high-quality product. "If you want a good end result, it has to start in the beginning. The most important thing when it comes to a barbecue is meat selection," says Mixon, who prefers Wagyu and Kobe beef (he believes their higher fat content offers more flavor and moisture). "It's all I ever use when I do briskets or burgers. It makes a huge difference."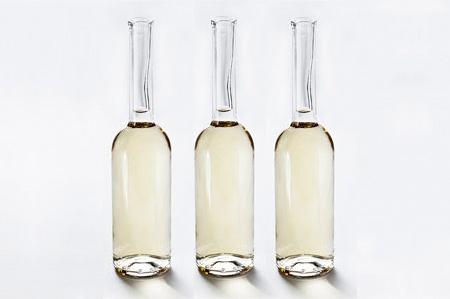 The Sauce
What's the most underrated ingredient in barbecue sauce? Vinegar, according to Mixon. "It was really all they used to have back when BBQ started, before there was ketchup and sugar. Vinegar gives the meat a nice seasoning but also keeps it moist and prevents it from burning. You can't go wrong with vinegar, salt and red pepper flakes."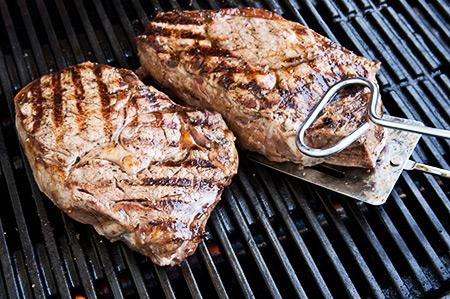 The Grilling
Mike Rodriguez finds one of the biggest mistakes that hosts make happens on the grill. "Don't flip too much!" he warns. "Flip your steaks and burgers only once, and be done with it." When meat is flipped too often, juices begin to leak out and leave you with a dry product. He adds, "Be sure to have a really hot fire with extra hot grates; that will guarantee you get a good sear on the outside."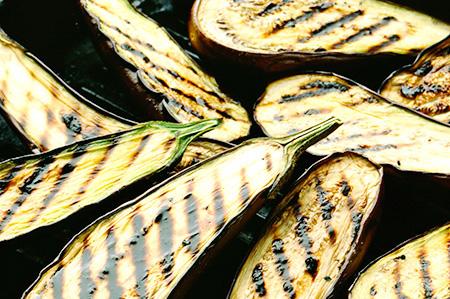 The Vegetables
If you plan to throw vegetables on the grill, don't be afraid to keep the pieces large, recommends Bobby Flay. "When people cut the vegetables too small, they'll inevitably fall through the grates."
The Recipes
Mike Rodriguez's Grilled Red Potato Salad With Smoky Bacon Vinaigrette
Rodriguez says, "Grilling your potatoes, instead of boiling them, gives them a nice smoky flavor." He also recommends the addition of grilled red and green onions to this twist on the classic potato salad and warns, "Just let everything cool off before you add the vinaigrette."
Ingredients
7 medium red potatoes
1 small red onion
3 slices thick cut smoked bacon
1 green onion
For the vinaigrette
One slice of the grilled bacon
1/4 of the grilled onion
1/4 cup olive oil
2 T. whole-grain Dijon mustard
2 T. mayonnaise
3 T. red wine or cider vinegar
1/4 t. cayenne pepper
Salt and pepper to taste
Clean and cut the potatoes in half. Place in a pot of water—be sure the water covers them—and bring to a boil. Boil for about 12 minutes, or until fork tender. Remove from heat, drain and let them cool until ready to grill.
For grilling the potatoes, bacon and onion: A gas grill is okay but Mixon prefers using a charcoal grill with some wood chips added for flavor. Once your grill is ready, put the bacon on it and make sure it lies flat. Slice the red onion into rings and put them flat on the grill. Cook bacon and onion for about 3-4 minutes on each side. Watch carefully, because the bacon drippings can catch on fire and you don't want things to burn. After your remove the bacon and onion, place the cooled red potatoes on the grill. Let them cook 3-4 minutes, long enough to pick up nice grill marks and get a smoky flavor. Remove and place in a large mixing bowl.
To make the vinaigrette, put vinegar, mustard, mayonnaise, grilled onion, bacon, salt, pepper, and cayenne in a blender. As you blend, gradually incorporate the olive oil.
Dice the remaining grilled onion and bacon and add to the bowl of grilled potatoes. Pour the vinaigrette on top and carefully mix with a spoon, taking care not to break the potatoes. Garnish with diced green onion. The salad can be served either warm or cold.
Myron Mixon's Watermelon, Feta, Red Onion, and Mint Summer Salad (adapted from Smokin' with Myron Mixon: Recipes Made Simple, from the Winningest Man in Barbecue[3])
Mixon says: "Juicy watermelon is one of the best parts of summer, and there's absolutely nothing wrong with hunkering down with a slice or two or three at a backyard barbecue. What's neat about watermelon, though, is its combination of sweetness and crunch, which is great in a salad. I toss cubes of it with some sweet onion, a little mint and a handful of creamy feta."
Ingredients
1/4 cup extra-virgin olive oil
1 1/2 T. fresh lemon juice
1/2 t. Louisiana-style hot sauce
Salt and freshly ground black pepper
1 1/2 pounds seedless watermelon (rind removed and fruit cut into 1-inch cubes)
1/4 small red onion, thinly sliced
1/4 cup mint, coarsely chopped
2 ounces (about 1/2 cup) feta cheese, crumbled
In a small bowl, whisk the olive oil with the lemon juice and hot sauce. Season with salt and pepper. Arrange the watermelon cubes on a platter and sprinkle with the onions, mint, and feta. Drizzle the dressing on top and serve immediately. Feeds four as an appetizer.
Bobby Flay's Ribeye Steaks
He says: "Crust the steak on one side with a great seasoning, grill to your preference, and then sprinkle it with some goat cheese. Then make a sauce out of three ingredients: whole-grain mustard, honey and a little bit of lemon juice. Pour it on top of the goat cheese and steak, and you've got a perfect and delicious meal!"
Endnotes:
best-selling cookbook: http://www.amazon.com/Smokin-Myron-Mixon-Winningest-Barbecue/dp/0345528530
new Tex-Mex hotspot Tres Carnes: http://trescarnes.com/
Smokin' with Myron Mixon: Recipes Made Simple, from the Winningest Man in Barbecue: http://www.amazon.com/Smokin-Myron-Mixon-Winningest-Barbecue/dp/0345528530
Source URL: https://dujour.com/life/plan-the-best-backyard-bbq-grilling-tips/
---