If you haven't yet heard of D.O.M., the São Paulo restaurant owned by Brazilian chef Alex Atala, your first look at it comes by way of a cookbook. The stunning, page-turning tome is a first for Atala, who documents how his experience growing up around the Amazon forest transformed the way he thinks about food and environment, and in turn, the practices at his restaurant. D.O.M. currently holds the sixth slot in The World's 50 Best Restaurants from San Pellegrino and has been dubbed Best Restaurant in South America four years in a row—and it's renowned for what Atala's doing in his kitchen: bringing primitive Brazilian ingredients (from jambu to jabuticaba) onto the mainstream map in a very forward-minded way. "Sustainability and protectionist techniques are the future of gastronomy," he tells DuJour.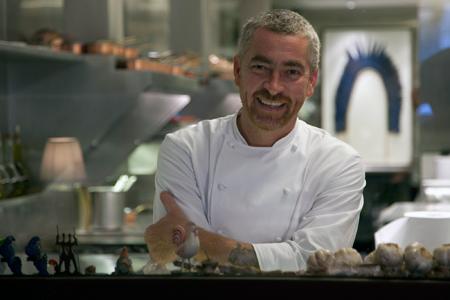 On October 8, Atala releases an anecdote- and recipe-filled cookbook titled D.O.M.: Rediscovering Brazilian Ingredients, and the food photography, lensed by Sergio Coimbra, is nothing short of a feast for the eyes. Here, Atala took a few moments to answer our questions (click through the gallery to see a few of his Amazon ingredient-based dishes at D.O.M.).
You come from a family of fishermen and hunters. What's your first memory of foraging in the Amazon?
My first memory is not actually of foraging, but of fishing. From my first trips to the Amazon, I remember a lot about the fish, especially eating them in a very rustic way—lighting up a fire by the river and grilling the fish.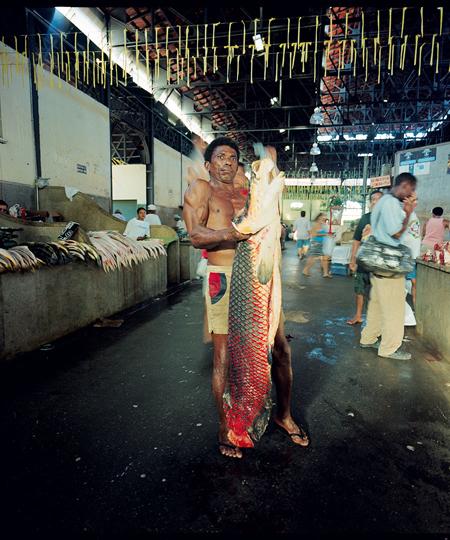 Fresh water fish of the Amazon basin
In your opinion, why are there so many "forgotten" ingredients, as you call them?
The market tends to go for the easiest and most profitable ways of producing and consuming, especially in the agriculture field. I believe this is one of the reasons that make some ingredients forgotten. Undoubtedly the market controls the demand.
Early on in your career, your fish supplier turned you on to the delicacy of sea snails. What ingredients have you found most surprising and unexpected?
That's a tough one… We are always getting in touch with new and surprising ingredients. I focus more on finding high-quality and sustainable ingredients more than anything else.
Before you became a chef, you used to be a DJ and in your book, you called yourself a "punk boy" and "creature of the night." How has your past prepared you for your current profession as a chef and restaurant owner?
I'm not sure whether my past prepared me to be a restaurant owner. What I can say is that I am a nonconformist and have a very curious personality, and I think my past made me a person eager for changes. I am adventurous, a hard worker and most importantly, devoid of prejudices.
What ingredient do you enjoy working with most?
As a chef it's really difficult for me to choose one favorite ingredient. I love gastronomy and all that it's about!
"D.O.M.: Rediscovering Brazilian Ingredients" releases October 8. Click through the gallery for a look inside.