9 Other Reasons To Visit Tribeca
by Natasha Wolff | April 16, 2013 8:20 am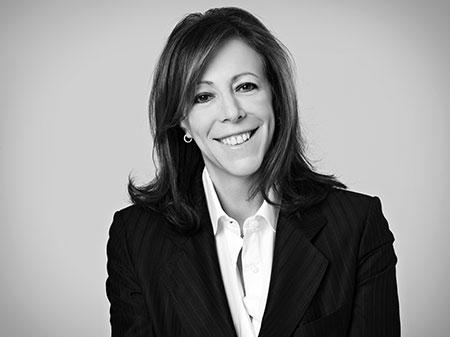 Once upon a time, Tribeca—the Manhattan neighborhood whose namesake film festival kicks off April 17[1]—wasn't as tony as it is today.
"I became acquainted with Tribeca probably 25 years ago," Jane Rosenthal, co-founder of the Tribeca Film Festival and the Tribeca Film Institute[2], says, "and I will tell you that there was a Food Emporium and a dry cleaner and I got very excited when a Korean deli opened up."
These days Tribeca is chockablock with boutiques, restaurants and other swanky spots. But which are worth seeking out between screenings? Here, Rosenthal shares her favorite places to hang out.

View Tribeca in a larger map
Blue Bottle Coffee[3]
"I can't start my day without Blue Bottle Coffee; it's slow dripped and tastes just wonderful," Rosenthal says. "If you tasted the coffee I make at home, you'd understand why I wait for Blue Bottle."
Edon Manor[4]
"First of all, I love shoes," Rosenthal admits. "So Edon Manor is always great because no matter how much time you have, you can try on a pair of shoes. What I love most about Edon Manor is you feel like you've gone into somebody's living room to look at shoes and accessories, and it's highly edited and that's so nice."
I-Plaza Nails[5]
When you're running an international film festival, there's not always a lot of time. Thankfully, there's this Tribeca nail salon. "This is right near by and they're quick and good," Rosenthal says. "What more does a girl need?"
Polux Fleuriste[6]
Green space is at a premium in Manhattan, but that doesn't mean you can't get great flowers. "They just don't feel arranged," Rosenthal says of the buds from this shop. "They have a great aesthetic with herbs and flowers and it's just an unfussy arrangement and that's what I like about it. It's like I picked it myself, but better."
Balloon Saloon[7]
Whether you need a quick gift or just a chance to lift your spirits, this 36-year-old gift shop will do the trick. "They have the greatest dog and cat balloons, which are the best presents to give any kid," Rosenthal says. "You can hold them and it's like they're walking behind you. If one can get excited about a balloon, these are the balloons to get excited about."
Tribeca Wine Merchants[8]
After a long day at the festival, a bottle of wine is surely in order. And there's no better place to grab one. "They've been in the neighborhood forever and are knowledgeable and passionate about what they do," Rosenthal, who stops here to pick up her favorite white wines, explained. "And they always get that gift ready for me in a hurry."
Urban Archeology[9]
If you're planning to stay in Tribeca, look no further than Urban Archeology for your neighborhood-appropriate, industrial-chic furnishings. "It's not so much furniture as it is fixtures," Rosenthal says of the shop. "You always feel like you've been on an archeological dig and have figured out how to remake an item into something new." Her personal favorite? "I've probably bought more ceiling fans than a person should have."
Bubby's[10]
"This is comfort food," Rosenthal says of the stalwart neighborhood eatery. "Bubby's is known for pies, but I have to say I don't eat many of them. There's nothing like their matzo ball soup, or the turkey chili."
Tribeca Treats[11]
When movie popcorn just won't cut it, Rosenthal heads to this Reade Street sweets depot. "They have a wide range of items," she says. "My favorite is their ice cream sandwiches, which come on homemade cookies and with really good ice cream." And it's a mutual type of admiration: "During the festival," she says, "they'll make something shaped like a film reel."
Endnotes:
namesake film festival kicks off April 17: http://www.tribecafilm.com/festival
Tribeca Film Institute: https://tribecafilminstitute.org/
Blue Bottle Coffee: http://www.bluebottlecoffee.com/locations/tribeca/
Edon Manor: http://www.edonmanor.com/
I-Plaza Nails: http://www.yelp.com/biz/i-plaza-nail-and-spa-new-york
Polux Fleuriste: http://poluxnyc.com/
Balloon Saloon: http://www.balloonsaloon.com/
Tribeca Wine Merchants: http://www.tribecawine.com/
Urban Archeology: http://www.urbanarchaeology.com/
Bubby's: http://www.bubbys.com
Tribeca Treats: http://www.tribecatreats.com/
Source URL: https://dujour.com/culture/jane-rosenthal-tribeca-film-festival/
---