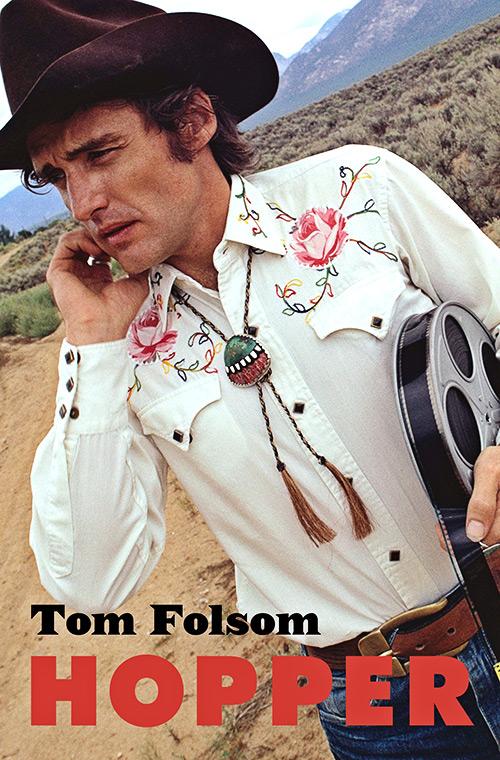 Dennis Hopper was one of Hollywood's original bad boys. Known for playing a misfit outlaw in films like Easy Rider and Rebel Without a Cause, he was also the only one among his famously wild friends – James Dean, Elvis Presley, Natalie Wood – to have dodged the Rebel curse of dying a tragic and untimely death. (He passed away three years ago at the age of 74.) A new biography of the actor, Hopper: A Journey Into the American Dream by Tom Folsom, provided a revealing look in his life. In reading the book, DuJour discoverd there's a lot that we didn't know about the hugely talented star. Here's just a few of those surprising facts:
It's astonishing that Easy Rider was ever finished in the first place.   
Despite rampant drug use on the set of Easy Rider, Hopper managed to complete the film in seven weeks. Rider turned out to be a critical and financial success. It won the top prize at the Cannes Film Festival and earned more than $40 million. (The film cost only $340,000 to make.)
Marlon Brando hated him. 
Deeming him a "kiss-ass," Brando only agreed to film scenes with Dennis for Apocalypse Now on one condition—that he could throw things at him. '"Yea, go ahead,' said Hopper. Working with this great man was worth having things thrown at him like a dog. He wasn't miserable at all but laughing like this was the best thing that ever happened to him."
But Charles Manson loved him. 
Manson invited Hopper to visit him in prison while he was on trial for the Sharon Tate murders to discuss possibly directing a dark biopic. Hopper even bragged to his then-wife Brooke about how Manson told him what really went down at Spahn Ranch (unfortunately, the book doesn't tell more).
Hopper had a sixth sense.
If anybody had contact with the dead, it would be Dennis, recalls Rebel screenwriter Stewart Stern. After inviting the actor to his home, strange things started to happen. A powerful voice instructed Stewart to pick up a pen and scrawl the name "Wood," a possible reference to Natalie. "It's Jimmy," says Hopper, "I'm getting out of here." (He was referring to James Dean.)
Vincent Price inspired him to paint.

Dennis dabbled in painting since he was young, but it wasn't until he stumbled upon friend Vincent Price's personal art collection where he first learned about abstract art. The splattered work by Jackson Pollock and Richard Diebenkorn that hung inside Price's house inspired Dennis to create similar artwork of his own.