Over the past three years, an entire generation of art-museum directors has passed the torch to a new class. With turnover at the top at almost two-dozen institutions, these successors will be deciding who matters most in 21st-century art, who pays for it and how to get art lovers in the door. By and large, the new brood hasn't had an easy time of it, colleagues and insiders say. Here, with apologies and strong opinions, we grade some of the freshman class.
TOM CAMPBELL
METROPOLITAN MUSEUM OF ART, NYC
Talk about a hard act to follow: Campbell, an internal pick that ruffled the feathers of the Met's more senior curators, came after the memorable tenure of the imposing Philippe de Montebello, he who ruled and ran the museum for three decades-plus. Even worse, Campbell's early days began amid the recession, which forced him into such draconian cost-cutting measures as jettisoning staffers, combining parties (do photo people really mesh with the Korean ceramics folk?) and removing biscuits from the tables in the trustees' dining room. But Campbell, three years in, gets good marks from colleagues for playing well with others, both inside and outside the institution. And his exhibitions of Renaissance tapestries (showings that essentially argued that cloth can be art) put him right in the wheelhouse of huge Met supporter Anna Wintour, which doesn't hurt. No political fool, Campbell opens an "Arts and Armor" show this fall saluting one of the museum's own curators. Admittedly, the blockbuster exhibitions of his tenure—"Alexander McQueen," "the Steins Collect," the American Wing rehab—were all conceived under his predecessor. But Campbell executed them marvelously.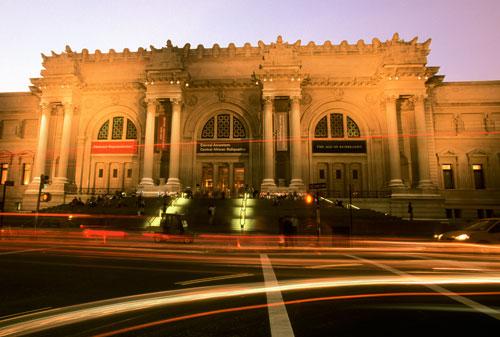 Photo: Getty Images
ART: A
MATH: B-
EFFORT: A
COMMENTS: Hardworking; a likeable, safe steward but bad at math. He's hiked the museum's adult entry fee, even though the Met is at record ­attendance, to a "recommended" $25.
TIMOTHY RUB
PHILADELPHIA MUSEUM OF ART
The Philly Museum has great holdings, from masterpieces by Brancusi and Duchamp to Grace Kelly's wedding dress and the infamous Rocky statue. For decades it was run well by Anne d'Harnoncourt, a cult figure in the art world. Taking over after her death, Rub deliberately took a low profile, museum insiders said, to appear respectful. Now it's time for Rub to start hustling. He has talked about promising changes, like staying open much later and making available online images of most of the objects from the museum's vast collection. Not much, however, has happened yet—other than the contemplation of a super-pricey Gehry-designed expansion. The reopening of the nearby Rodin Museum, which his institution administers, was a step in the right direction.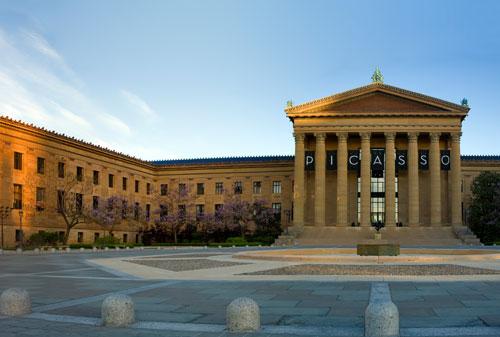 Photo: Getty Images
ART: B
MATH: B
EFFORT: B
COMMENTS: Talented, thoughtful, a slow starter.
HOPE ALSWANG
NORTON MUSEUM OF ART, PALM BEACH, FLA.
One big trend in the museum world has been for solid but small regional museums to seek a bigger art-world footprint with a pricey expansion for more commercial exhibitions. (Think the Parrish in Southampton or the Museum of Art & Design in New York City.) Which brings us to Hope Alswang, who took over as head of this tony, object-rich institution after a nanosecond-long tenure at the Rhode Island School of Design. "We want to participate in a national discussion in art," she told the New York Times after getting the job, but is that really the best use of her museum? Maybe not. The Norton used to be a stop for some of the best traveling exhibitions in the country and it had an outsize reputation for small, scholarly shows and great photography exhibitions, like a stellar 2010 Richard Avedon retrospective. But since Alswang got there, she has staged "Now What?," her curators' somewhat haphazard selections of contemporary art from local art fairs, and something requiring ample Windex called "Hot Glass Roadshow." At least she's added comfy chairs in the galleries, and fundraising is going well.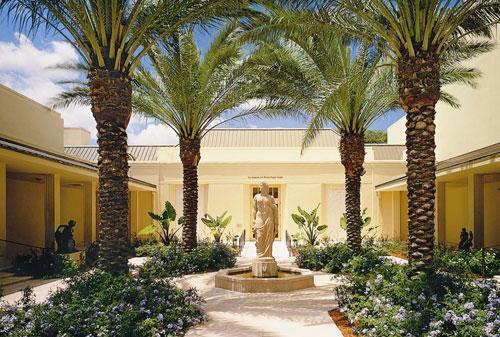 Photo: Courtesy of the Norton Museum of Art
ART: C+
MATH: B
EFFORT: B+
COMMENTS: Hardworking, high-concept but so far on academic probation.
MAXWELL ANDERSON
DALLAS MUSEUM OF ART
Not so many years ago, Anderson ran the Whitney Museum of American Art and was known for interesting, sometimes controversial shows and even better parties. But we hear that he bristled at the wealthy board's overinvolvement in that institution and that the feeling was mutual. After a stint at Yale, he decamped to Indiana to run the state's art museum, where you could be forgiven for thinking you'd never hear from him again. Instead, the Indianapolis Museum was chosen by the Department of State in 2009 to represent the U.S. at the Venice Biennale, a hotly sought honor. Did it have anything to do with the fact that the museum devoted an exhibition to the memorabilia of former secretary of state Madeleine Albright? We'll never know for sure, but the high profile he earned led to an offer from this deep-pocketed Dallas institution, so he was back on the road earlier this year. One possible early misstep: Anderson showed up with a new book in tow and flogged it mercilessly. As far as Dallas is concerned, he could have done something before he started talking about it.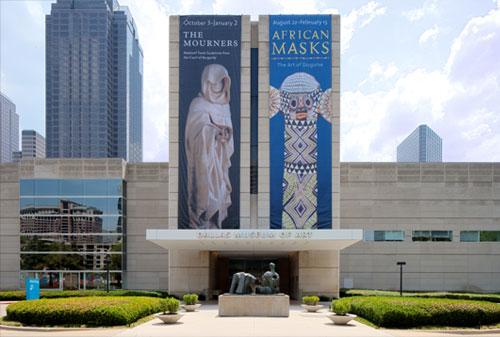 Photo: Courtesy of the Dallas Museum of Art
ART: B
MATH: Incomplete
EFFORT: B+
COMMENTS: Early indications are hyperactive; artistic ADHD but earns art credit for getting out of Indiana.
RICHARD ARMSTRONG
GUGGENHEIM MUSEUM, NYC

Forgive the Star Trek reference, but if the Guggenheim's previous director, Tom Krens, was Captain Kirk, barreling about the museum galaxy to preach the religion of art, then Richard Armstrong has been Jean-Luc Picard: quiet, thoughtful, diplomatic and adept at cleaning up messes, several of which he inherited. Krens was infamous for traveling nonstop, getting embroiled in issues of worker mistreatment at the museum's Abu Dhabi construction site and cozying up to corporate sponsors like BMW and Hugo Boss. As the Wall Street Journal put it: "Some saw him as a prophetic visionary; others as a free-spending megalomaniac." So imagine the building-wide relief when Armstrong arrived and announced he was going to let other staffers take the spotlight for a change. But the problem is, with the possible exceptions of Asian art expert Alexandra Munroe and Number Two Nancy Spector, nobody and nothing is getting much buzz. Sure, the Guggenheim has a surprisingly robust performance art program ("Tonight, we sink the Titanic!") and improving finances. But at the recent show of Maurizio Cattelan sculptures, hung by ropes from the ceiling, people were talking more about the installation than the art. Krens' departure has left a superstar vacuum.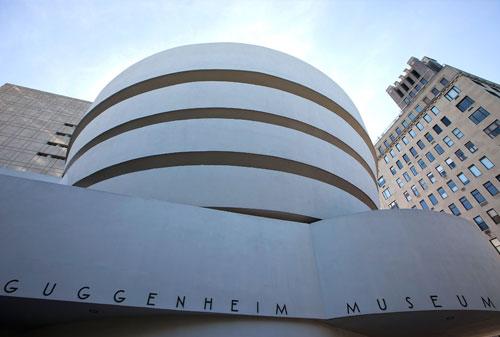 Photo: Getty Images
ART: B
MATH: A-
EFFORT: B+
COMMENTS: Great potential. Needs to participate more in class. The New York City social class, that is.
DAVID FRANKLIN
CLEVELAND MUSEUM OF ART

Cleveland's only museum isn't the Rock and Roll Hall of Fame, and it's only art isn't chili poured over spaghetti. This institution, rich in variety, has a good Old Masters and ancient art collection—and huge turnover at the top. New hire David Franklin (2010) is the museum's third director in about 10 years. He hasn't had a lot of luck. Shortly after Franklin arrived, one of the board's most generous trustees walked, essentially complaining very publicly that he was being closed out of decisions for projects he'd help fund. Franklin was also stuck with the bill for an ambitious expansion started by a previous regime. What's interesting is that while other institutions are pretending to be big-league these days, Cleveland may instead suffer from a lack of institutional self-esteem—the museum publicized one recent show with cocktail happy hours at local eateries. (Its website bragged: "deviled eggs"). And the museum is starting to look sleepy next to a surprisingly robust contemporary art museum in the same town that's upping its game.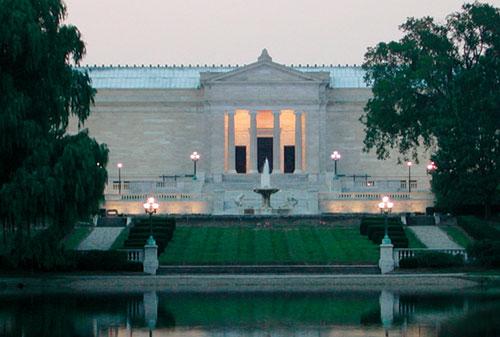 Photo: The Cleveland Museum of Art

ART: B
MATH: C
EFFORT: A
COMMENTS: Can't seem to get settled into the new school.

JEFFREY DEITCH
LOS ANGELES MUSEUM OF CONTEMPORARY ART

When this New York art impresario left the commercial world to run the Los Angeles Museum of Contemporary Art in 2010, shock was followed by squealing. Chalk it up to school snobbery: The art-museum-y set doesn't like to think someone can do the job without a PhD. But Deitch had established a global rep for trend spotting important artists and movements (street art, as just one example) years before anybody else. The museum's board was last-chance betting that this knack for the zeitgeist and celebrity friends (James Franco, Lady Gaga) was just what MoCA needed to solve severe money problems. Given that frantic mandate, anyone at the museum who didn't update his or her résumé just wasn't paying attention. Now, following Deitch's dismissal of the longtime chief curator, things have gone very wrong at MoCA. Four old-guard artist trustees have resigned, and there's a petition calling for the director to be expelled. But in defense of Deitch—and more people should have spoken up—there was nothing he could have done right. In L.A., the contemporary museum is expected to combine the gravitas of New York City's MoMA, the experimentation of the Whitney and the hipster cred of the New Museum, an impossible assignment. He made mistakes—like buying Cary Grant's house (really?). But at least Deitch, with a pop-culture sensibility, market awareness and solid love of art, has nearly tripled attendance. A decade ago, the Los Angeles art scene, fairly or not, was discussed outside of California about as often as Canada's. Not anymore.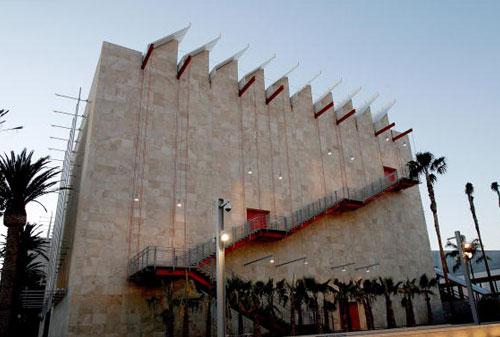 Photo: Getty Images
ART: A-
MATH: F
EFFORT: B+
COMMENTS: Gifted and talented; savvy programming. Doesn't work well with others­­. Class scapegoat.