The newest hotspots to watch the big game in New York City are high-end venues with menus to satisfy even the most finicky palates. See why below:
The 40/40 Club
6 West 25th Street
the4040club.com
The vibe: Glossy and spacious, thanks to two floors and a $10 million renovation by Jeffrey Beers that introduced perks like stadium seating
The grub: Comfort-food favorites with a down-home twist, like southern-fried shrimp, collard greens with Tabasco butter, and sweet potato doughnuts
The drinks: 16 varieties of martini
Celeb fans: Rihanna, Jake Gyllenhaal; President Obama held a 2012 fundraiser here, hosted by owner Jay-Z and the missus
Ainsworth Park
111 East 18th Street
ainsworthparknyc.com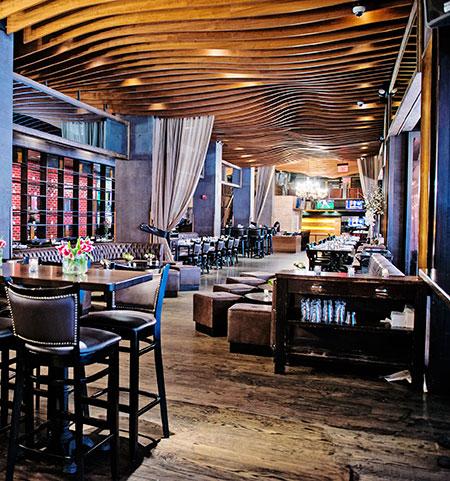 The vibe: Rustic chic—dark bar stools, leather booths and exposed-wood walls
The grub: Roasted beet and kale salad, spicy jumbo prawns and truffled mac-n-cheese
The drinks: Beers are plentiful, but mixed drinks like the Moët Margarita (a cocktail of Don Julio tequila, Grand Marnier, lime juice and simple syrup topped with Moët & Chandon Imperial champagne) will sate cravings for something stronger.
Celeb fans: Gerard Butler, Ryan Lochte
Windsor Gansevoort Park
420 Park Avenue South
thewindsornyc.com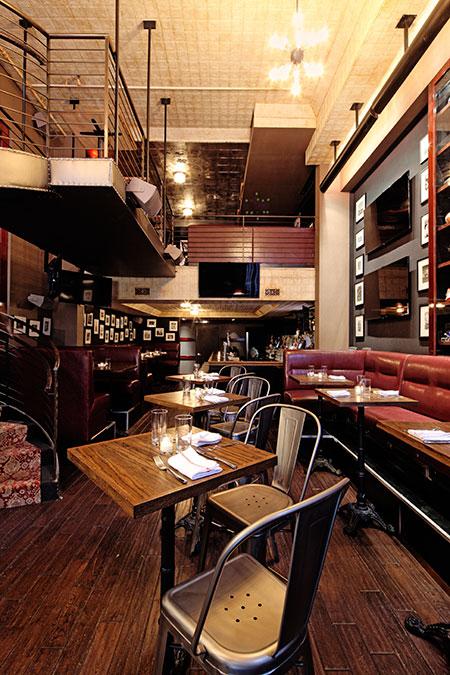 The vibe: Sophisticated and streamlined, with leather booths, dark wood floors, pin-striped wallpaper and antique-white ceilings
The grub: Tuna-steak BLTs and truffle grilled cheese
The drinks: Mixologist Ben Scorah uses fresh juices and syrups (vanilla, agave) for his cocktail concoctions, like Bling, which mixes Voli Vodka, cinnamon-infused agave, and fresh apple and lime juices.
Celeb fans: Spike Lee, Cuba Gooding Jr., Taylor Kitsch
Katch
3119 Newtown Ave, Astoria
katchastoria.com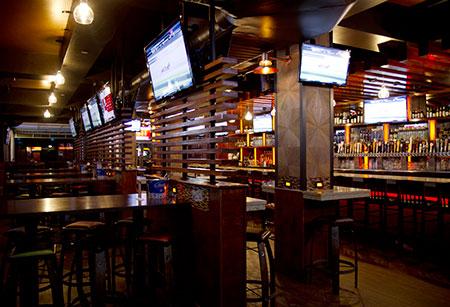 The Vibe: Large and spacious, with an outdoor back garden full of picnic tables.
The Grub: A full grill menu, including slowly smoked ribs and a platter of 50 wings.
The Drinks: Beer connoisseurs, rejoice – Katch offers over 50 kinds of draft beer. Or, pick your poison and make your own drink 'kreation.'
The Royal
127 4th Avenue
theroyalnyc.com/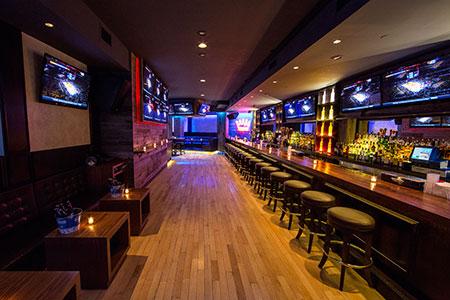 The Vibe: Spacious and fun, with 40+ TV's and LED pulse and still lighting.
The Grub: Standard favorites like sliders, wings, and sandwiches can be eaten at lounge-style seats throughout the bar. Additionally, the rear leather banquettes are perfect for large parties!
The Drinks: Offers an assortment of bottles, beers, and custom cocktails, like the Matcha Fizz, a green tea-flavored libation with a lemon twist.
Brother Jimmy's
Multiple locations
brotherjimmys.com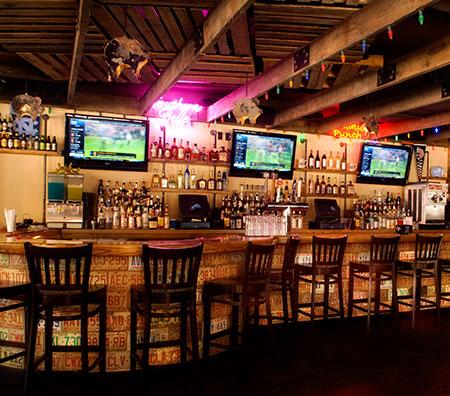 The Vibe: Low-key and more dive-y, but still a New York classic.
The Grub: Standard sports bar fare, including hush puppies and fried green tomatoes.
The Drinks: Concoctions come served in an oversized mason jar, and the original Jimmy's offers an extensive selection of bourbon.