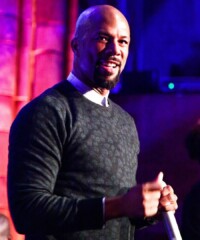 Having grown up in foster care from age five, New Yorkers for Children (NYFC) founder Nicholas Scoppetta has had his fair share of bad experiences. He moved in and out of group homes more than three times. "It was chaotic. There was no place to sleep. Any minor infraction, you would get thrown into the closet and they would lock the door," he said during his tribute at the NYFC Fall Gala on September 17. He didn't find refuge until he discovered a large group home in the Bronx. It was there, at the Woodycenter where the staff not only made him feel safe, but reunited him with his two brothers. That sense of safety and security is what prompted Scoppetta to start New Yorkers for Children in 1996.
Through his leadership, NYFC has distributed $50 million in educational programs and scholarships. "I went from a life of constant fear and anxiety to one of enormous relief," he said as he stood in front of the well-dressed crowd inside Cipriani on 42nd Street. Guests that evening included Hugh Jackman, Selita Ebanks, Crystal Renn and Mayor Bloomberg, who announced during the three-course meal that the children's center will be renamed and dedicated as the "Nicholas Scoppetta Center."
"I've come a long way, but I have yet to reach my peak," said Guardian Scholar recipient and host Hasan Williams. If it wasn't for NYFC, Hasan wouldn't have been able to attend John Jay College or pursue a degree in law with an interest in politics. After attending 12 different elementary schools and growing up in a neglected home as a child, Williams was struck by NYFC's staff for their sincere compassion. He hopes one day to pay it forward by following in the footsteps of the group's founder.
Click through the gallery for snapshots from the NYFC Fall Gala.