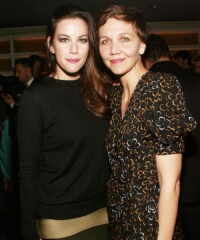 Calling all food lovers with a philanthropic streak: There's (now) an app for that. Introduced at the Lunchbox Fund's Fall Fête, Feedie turns shared photos of food into real meals for children in poor and underdeveloped areas of the world.
Feedie users simply upload a photo of their meal from approximately 100 participating restaurants in the New York City area, and the restaurant will make a donation to the Lunchbox Fund (watch the video below to see how it works). And after announcing that the app will partner with Starr Restaurants nationwide, Feedie is set to be the first mass technology-meets-charity app of its kind.
No stranger to such initiatives, the Lunchbox Fund was founded in 2005 to help provide daily meals to poor students in South Africa. The nonprofit serves over 240,000 meals to schoolchildren annually and has garnered the support of influential celebrities who participate in the annual Lunchbox Auction or attend the organization's other events.
The Fall Fête, hosted at Buddakan by founder Topaz Page-Green with Liv Tyler, Maggie Gyllenhaal and Mario Batali as co-chair, was no exception. The event featured speeches from novelist Salman Rushdie and artist Chuck Close, a comedy set from Seth Herzog and special performances by magician David Blaine and R&B singer Emily King. The organization raised over $300,000 over the course of the night by auctioning off artwork from acclaimed artists, as well as offering one special item—a private dinner at Joaquin Phoenix's L.A. home with a bespoke menu by Mario Batali.
Download Feedie from the Apple Store, and click through the gallery to see who showed up to celebrate the app's launch.