October 17th marked the inaugural gala performance at Beverly Hills' brand new performance center, the Wallis Annenberg Center for the Performing Arts—a full-blown fête sponsored by Italian luxury brand Salvatore Ferragamo. As expected, the celebrity quotient did not disappoint.
Actress Abbie Cornish and model Karolina Kurkova both opted for glamorous dresses by the brand: Cornish in a floor-length royal blue stunner (which she had just chosen the evening before after flying in from Europe), and the Victoria's Secret beauty in an edgy black sheath adorned with bronzed appliqués and a full-length zipper up the side. Kurkova, a longtime fan of the label—and especially the man behind it (Massimiliano Giornetti)—tells DuJour: "When you wear Ferragamo, you are wearing the designer's soul, their heart on your body."
Wedding gown designer extrodinaire Monique Lhuillier was excited to "witness a big moment for the community and finally have its own performing arts center." Other locals, including co-chairs Jamie Tisch and Wallis Annenberg (and social butterflies like Jacqui Getty, Katherine Ross and Liz Goldwyn—who brought brother and Scandal star Tony as her date ), shared in the anticipation of finally having an in-town space to celebrate the performing arts.
This new venue transforms a Beverly Hills city block, facing Santa Monica Boulevard, between Crescent and Canon Drives, into a vibrant new cultural destination with two distinct, elegant buildings: the historic 1933 Italianate-style Beverly Hills Post Office and the contemporary 500-seat, state-of-the-art Goldsmith Theater. The new center will debut programming from such iconic groups as the Martha Graham Dance Company and Les Ballets Jazz de Montréal this winter.
The evening commenced with performances by Italian tenor Vittorio Grigolo, Australian troupe Strange Fruit and performance artist and violinist Amadeus Leopold to christen the new space, and was followed by a lively cocktail hour with flowing champagne and live jazz. Guests were then directed to the Bram Goldsmith Theatre for the night's original and main performance, entitled A Dream in an Envelope starring Kevin Spacey and Diane Lane with dancers from the Paris Opera Ballet, dance sensation Lil' Buck and Grammy-winning violinist Hilary Hahn.
A Ferragamo runway show featuring the newest spring 2014 collection put guests in shopping mode, and a pop-up shop in the Grand Hall (open to the public through November 15th) gave shoppers instant gratification by showcasing a line of exclusive accessories (think python lace-up sandals, jewel-like clutches and two-tone leather handbags).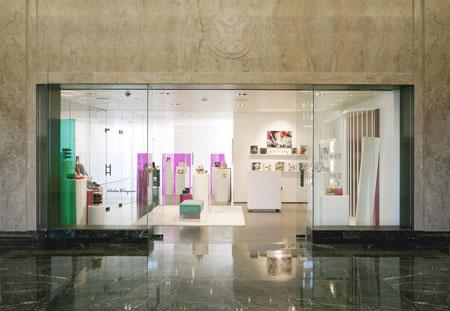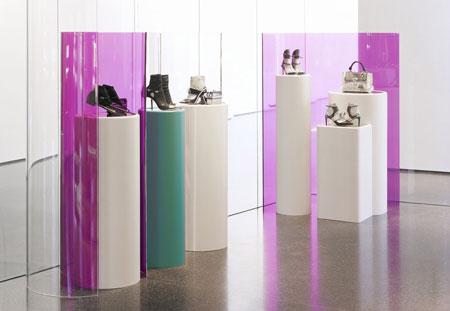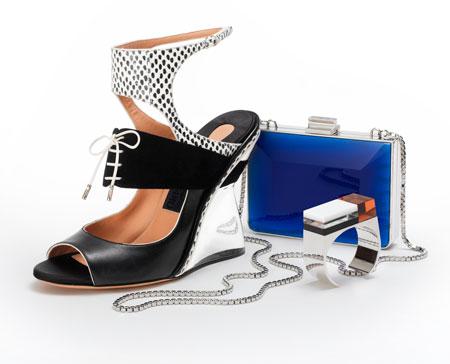 Later on inside the dinner tent, guests nibbled on smoked salmon pizza, white truffle risotto and other dishes prepared by star chef Wolfgang Puck. All eyes were on the plethora of celebrity guests, namely cool kids Nicole Richie, Demi Moore, Dev Patel and Freido Pinto, Amy Adams, Charlize Theron and newly-pregnant Gwen Stefani and husband Gavin Rossdale.
New dad Josh Duhamel summed up the excitement of the evening best when he jokingly told DuJour, "I think there's a performance inside, I want to see that." And now everyone in Los Angeles has a new place to do the same.
Click through the gallery to see photos from the evening.