Caesars Palace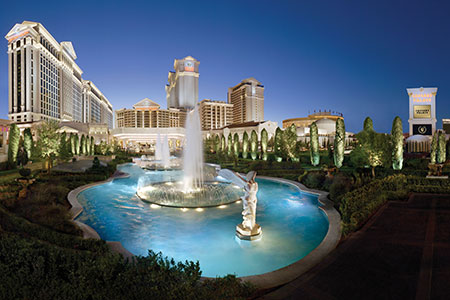 Since it opened nearly 50 years ago in the heart of the Las Vegas Strip, Caesars Palace has become the most recognizable resort-casino in the world. The 85-acre property consistently ranks among the top luxury resorts internationally, renowned for its posh guestrooms, refined restaurants, luxurious spa and gorgeous pools and gardens. Along with the lively casino floor and hundreds of designer shops, Caesars Palace also includes The Colosseum, a concert venue that has hosted inimitable acts ranging from Cher and Janet Jackson to Jerry Seinfeld and Celine Dion. USA Today rated the hotel's Bacchanal Buffet as the best in Las Vegas, and Caesars Palace itself is consistently ranked among the most coveted places to stay in all of Sin City. Caesars Palace is currently available on Gilt City.
Giada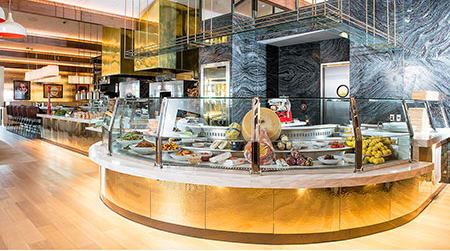 Classic Italian cuisine meets fresh California fare at Giada, the first restaurant of Emmy Award-winning celebrity chef Giada De Laurentiis. Giada herself designed each dish, and the menu showcases the classics, like pea pesto with prosciutto and orzo meatballs with Parmesan pomodoro. Dinner entrees include the mustard-crusted rack of lamb with raisins and herbed gremolata and the cacciatore-style whole roasted chicken (a Food & Wine favorite), while brunch offers strawberry polenta waffles and a comforting chia seed parfait. Whether you come in the morning or the evening, be sure to take in restaurant's welcoming décor, which features a warm color palate, comfortable leather chairs, natural lighting and impressive views of the Bellagio fountains and Caesars Palace.  Giada is currently available on Gilt City.
Drai's Nightclub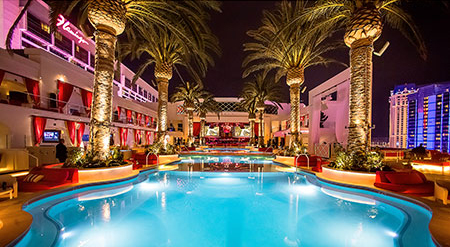 Showcasing a mix of modern and vintage design, the 188-room Cromwell is the Strip's first boutique hotel. Intimate and Parisian-inspired, exclusive amenities include hallway coffee and tea service, steam showers and Muk bath products. On the eleventh floor, Drai's rooftop club features spectacular views of the city. Famed nightlife visionary Victor Drai (Liaison, Indigo, Afterhours) created this namesake venue, giving partygoers an unbeatable nightclub experience. This club is home to both an indoor and outdoor rooftop, luxe decor, dramatic LED lighting and dance-inspiring sets from the hottest DJs. Guests can visit for a few cocktails to start out the evening or stay all night partying at VIP banquettes with bottle service. Drai's Nightclub is currently available on Gilt City.