When Broadway Met Beauty
by Natasha Wolff | March 18, 2013 12:00 am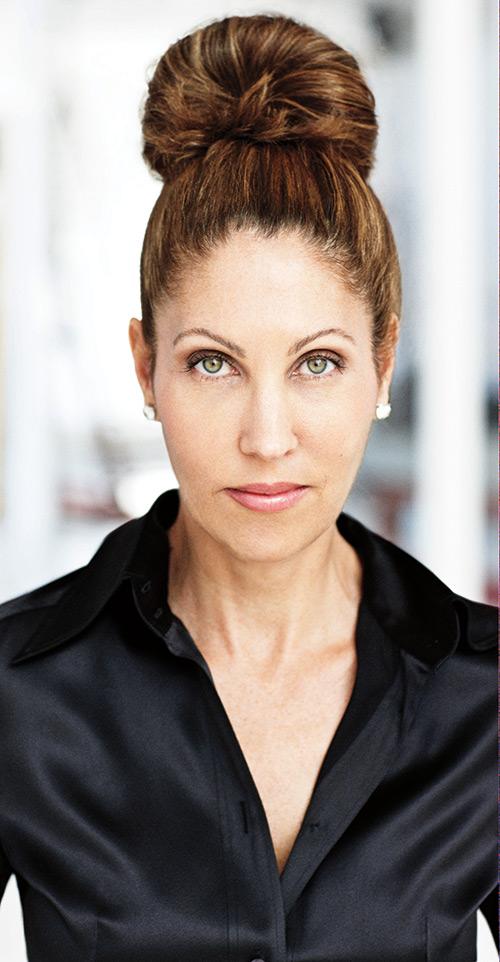 Image courtesy of Sonia Kashuk
The newest production of Breakfast at Tiffany's, based on Truman Capote's novella[1] of the same name, is currently on Broadway starring Game of Thrones[2]' Emilia Clarke in the title role of the charming and seductive Holly Golightly. The play enlisted the expertise of Target beauty partner Sonia Kashuk[3] (pictured at left) to create Holly's signature look—made famous by Audrey Hepburn in the 1961 film version—so we quickly tracked down the celebrated makeup artist to discuss the transformation and get a sneak peek of what trends we can expect this season.
Tell me a little about how you came up with Holly's look?
Initially my head went right to the film, to that very iconic Hepburn eyeliner, but I soon had to switch decades. Working with [Academy Award-winning] costume designer Colleen Atwood[4], she was very adamant about not looking like the movie, instead basing it much more on the forties, [the original setting of the novella]. In a way it's a very kind of a no-makeup makeup because it's a classic, refined, polished, elegant face.
What products did you use?
Emilia is a beautiful girl so I played up the contour of her face and that rich, red berry mouth. I was able to give her some definition using very neutral colors[5] combined with a matte cream bronzer to create dimension. The forties weren't about sparkle and shimmer so I went with a more understated type of finish—it's a funny thing because as soon as something is matte it becomes timeless. I also used lashes just because I think they always give that extra dimension both in volume and fullness.
What products do you never leave the house without?
I would have to say foundation, because to me one of the most important things is making skin look good. And even if I use literally two pea-sized dots of it, that little bit can make a huge difference. Also my Illuminating Bronzer[6] because it can be used as a bronzer but it just gives your face tone—I could even forego blush because the bronzer can do a lot when applied correctly.
What color trends do you foresee for spring?
Hot pink is going to be big again, like the fuchsia, bright pink lip[7]. Also the juxtaposition of color—it can be any color, even on eyes, worn were it's not so aggressive or severe. It's important to understand how to wear it correctly because it can be quite sophisticated and chic.
Breakfast at Tiffany's is now in previews at the Cort Theater and opens on March 20, 2013. Purchase tickets here[8] or call 212.239.6200.
Endnotes:
Truman Capote's novella: http://www.amazon.com/Breakfast-at-Tiffanys-Truman-Capote/dp/0679745653
Game of Thrones: http://../../../2013-03/890/nikolaj-coster-waldau-oblivion#1
Sonia Kashuk: http://www.target.com/c/sonia-kashuk-brand-shop/-/N-5q0g7
Colleen Atwood: http://www.imdb.com/name/nm0041181/
neutral colors: http://www.target.com/p/sonia-kashuk-eye-couture-eye-palette-eye-on-neutral-02/-/A-13348177#?lnk=sc_qi_detaillink
Illuminating Bronzer: http://www.target.com/p/sonia-kashuk-bare-illuminating-bronzer-goddess-40/-/A-14032828#prodSlot=medium_1_1&term=sonia+bronzer
bright pink lip: http://www.target.com/p/sonia-kashuk-satin-luxe-lip-color-spf-16/-/A-14043054#?ref=tgt_soc_0000011220
here: http://www.breakfastattiffanysonbroadway.com/
Source URL: https://dujour.com/beauty/breakfast-at-tiffanys-broadway-makeup/
---